As tempting as it can be to buy all the latest sewing pattern releases, it's also important to value and make the most of the patterns we already own. There are so many benefits of reusing, remaking and hacking our patterns, such as:
Pushing your creativity
Developing new skills
Reducing environmental impact of printing and shipping
Saving time with fit adjustments
And of course, saving some money!
An example with the I AM Cassiopée dress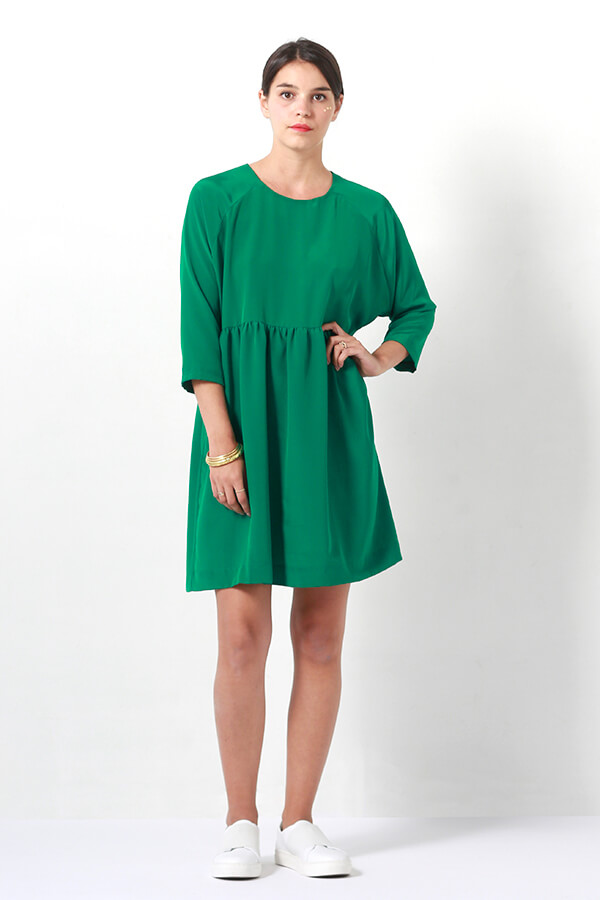 The Cassiopée dress is one of our patterns you like the most and one of the most hacked as well. We have published multiple pattern hacks for it on the blog where we take you step by step through the transformation. As you can see, in a beautiful green silk, the original version of Cassiopée is the perfect dress for a first date and the jersey version is the most comfortable outfit for working from home. As for the Cassiopée dress with lace block at the back, will be perfect for the festive season or to go to wedding in spring.
By simply changing a few details, you get a garment that will accompany you in different moments of your life. No need to buy a new pattern, reuse the ones you already own.
Where to start
The idea of pattern hacking can seem quite daunting, and not just for newbie sewists. However, hacking a pattern is something everyone can do. We advise starting with minor tweaks; altering a sleeve length can completely transform a garment, and it's something we can all manage without needing to know anything about pattern drafting! Start small and build up the changes you make to a design. As your confidence grows, you can gradually become more adventurous in your pattern hacks.
Here are just a few simple pattern hack ideas to begin with: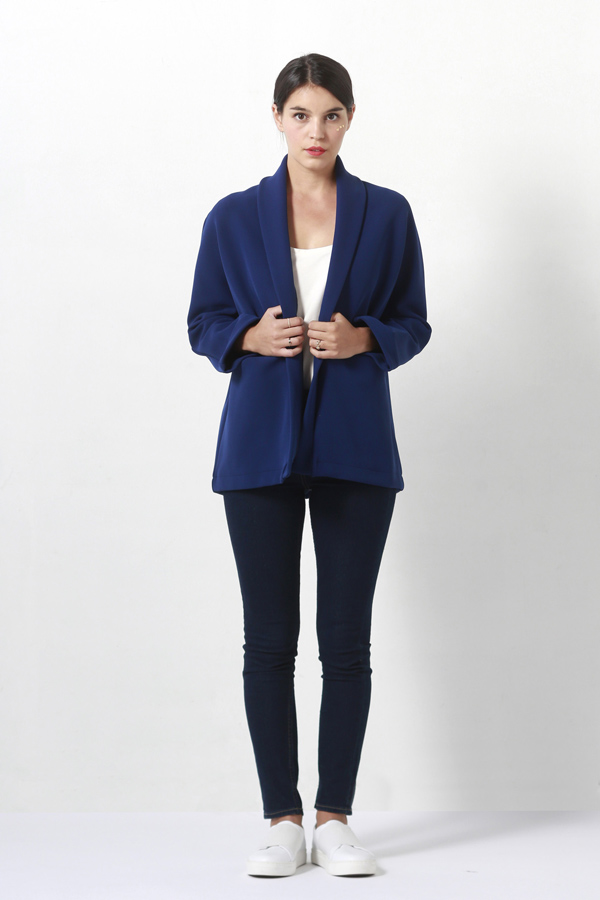 The I AM Artémis jacket is the perfect pattern for lengthening it into a coat.
You can also browse our blog where we also share complementary add-ons. These can include whole new elements such as a different sleeve variation or a new way of fastening a garment to create a totally different style. These are perfect for bringing a new lease of life to a pattern in your stash, and take away any need for redrafting. For example, we have shared a free sleeve variation to I AM Lucienne, a button-up extension for I AM Cassiopée, a dress extension for I AM Gaia and many more, all of which create completely different silhouettes.
Ready for more adventurous pattern hacking?
This is where it gets really exciting. You've tested the water and tried some basic pattern hacks and seen how they transform the patterns you already own. Now you can let your imagination soar and create new and unique twists to your most loved sewing patterns. Your imagination is the limit here, so have fun, take your time, and always make a toile!
If you would like some ideas and guidance, including step-by-step tutorials for pattern hacks, we have a dedicated page on our websitejust for pattern hacking.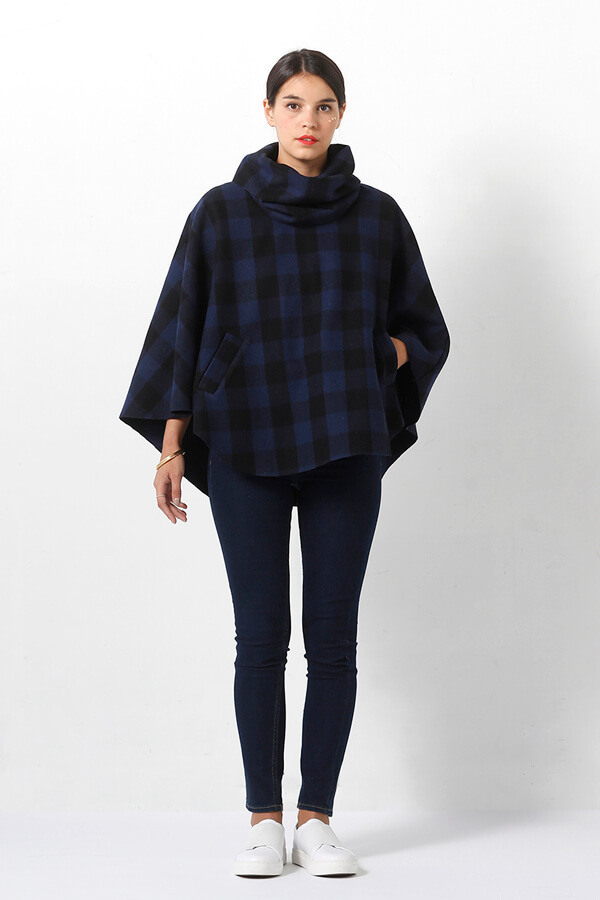 The I AM Mimosa cape is offered with welt pockets and you'll find afree add on to make it with patched pockets.
Looking for more inspiration?
It's a great idea to look to new sources for inspiration. Whether you have a look into runways shows, lifestyle blogs, or enjoy a browse round your local high street, there is a wealth of inspiration out here, often in unlikely places.
And for an in-depth look at pattern hacks, check out our e-book in partnership with Valerie, a sewist known for her amazing pattern hacking abilities. Valerie (you may know her on Instagram @giscard.co) ceaselessly wows us with her creativity and ability to reimagine our designs. In the e-book, she shares more about her process and how to take a sewing pattern and completely transform it into something new and completely unique!
Valerie embodies the notion of getting the most from your sewing patterns. Taking a design and reimagining it for yourself, for your body, for your lifestyle, is not only the perfect outlet for creativity, it's also empowering, exciting and innovative. We encourage you to look at the patterns you already have, get that creative hat on, and dream up something that's new and all about YOU!