Description
PDF file:
The file contains 10 folders in which you will find more than 100 pages to print to create the ultimate sewing planner. To help you understand how to use each page, you will also find a "Read me" file.
The file will be emailed to you upon payment. You will also be able to access the file anytime on your iampatterns.fr account.
You can use it in many different ways. The sky is the limit.
Some pages are proposed in different versions and you only print the ones you need. You then organise your sewing planner in the way you want it.
You can decide to use only certain pages on their own, or stick some on your wall, or sew yourself a notebook or even keep everything together in one folder.
To help you below is a list of the recommend supplies for an optimum use of the I AM sewing planner.
Recycled paper 80gsm (A4 or US letter)
Recycled paper 250gsm (A4 or US letter) for your fabric library
A or more rings depending on the size of your fabric library
Tracing paper to trace technical drawings
Photo paper to print pictures of your makes (tip: print a few pictures at a time to avoid wasting paper)
Either a folder (A4 or US Letter) or paper fasteners (brads)
A hole punch
Optional:
Dividers
Recycled 80gms paper of different colours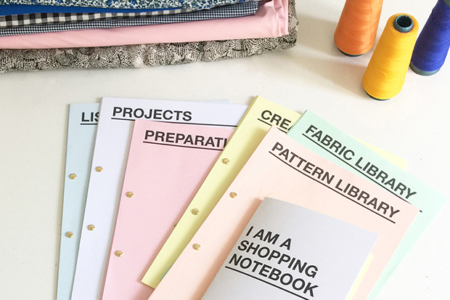 To understand a bit better which pages are proposed to you in the file and how they are organised, please read the article dedicated to the I AM sewing planner on our blog.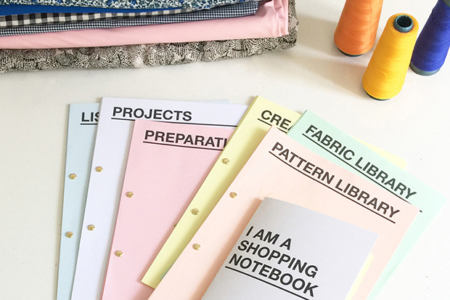 4,90€Add to cart