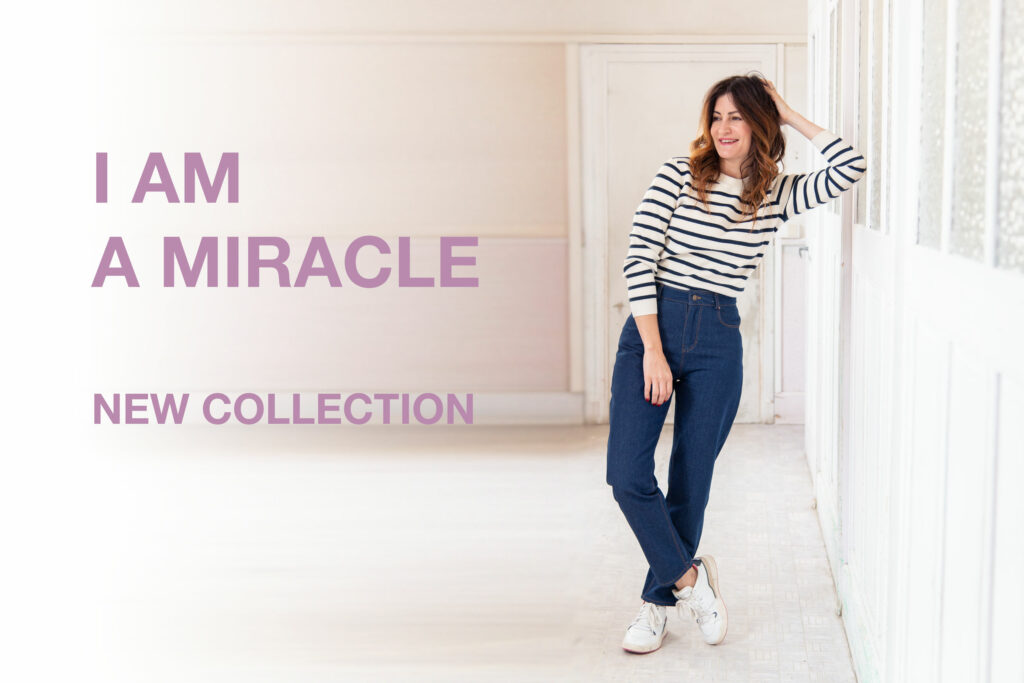 Life is a perpetual miracle. That miracle is here, everywhere, in every moment. We are all a miracle of life. But do we still see this? Life is precious, ephemeral and magnificent. Like each of us. We are all precious, powerful and splendid. In a society where everything has become standardised, where we lose precious time on unnecessary tasks, where we lack self-confidence, how can we still see the miracle of life?
The I AM A MIRACLE collection hopes to connect you to the deep essence of your being, to fully embrace and live the miracle of life. So, use these patterns like good-luck charms: Sunshine, Full Moon and Rainbow will empower you to truly live the secret miracle that is your life.
I AM RAINBOW
I am Rainbow. I brighten your life with a thousand colours. Intangible yet very real, I am a beautiful surprise in your life. Wear me to live in harmony with the many rich facets of your personality.
I Am Rainbow, a sweatshirt where the only limit is your imagination. Choose from more than 70 variations. Make me in your favourite length: classic, above the knee, below the knee or mid calf. I have three pockets to choose from: kangaroo, welt or in-seam. Make me with or without a zip. At the neckline, choose either a classic or overlapping hood or neckband. I can be finished with or without ribbing.
---
I AM FULL MOON
I am Full Moon, the miracle of the full, bright moon. I shake up the fantasies sleeping inside you and awaken hope. Slip me on to emerge from the shadows and experience your wildest dreams
I am Full Moon, a jacket for everyday and for all occasions. I have long and narrow lapels. I am double-breasted with straight sleeves and I am entirely lined. I can also be made as a dress for a smarter look.
---
I AM SUNSHINE
I am Sunshine, the light that splashes your every day with joys, good intentions and warmth. Put me on to sparkle in broad daylight and take advantage of life's everyday miracles.
I am Sunshine, I am either a tapered leg cut or slouchy pair of jeans. I have all the details of classic jeans: Italian pockets, coin pocket, back patch pockets, rivets, a fly front, a waistband with belt loops and contrast topstitching.
---
The entire collection
Celebrate life's miracle with Sunshine, Rainbow and Full Moon. Discover the full collection now and make the full look.
Our inspiration behind the I AM A Miracle collection
The collection and patterns' names were inspired by this lovely, meaningful video. We invite you to watch it now.
---