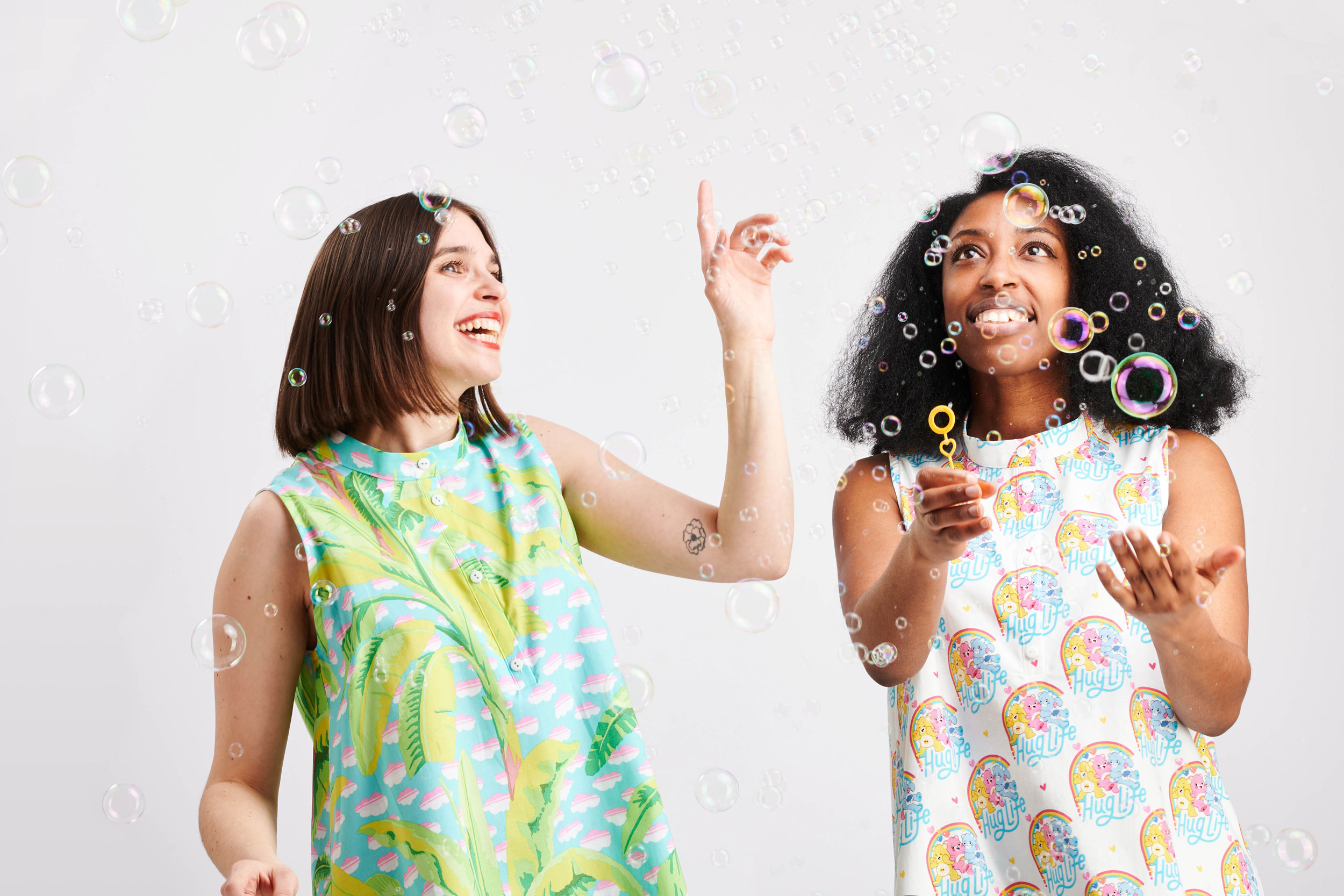 I AM
BACK TO
THE FUTURE
Life is an eternal cycle. Seasons pass and return, resembling previous years, yet never the same. Cycle after cycle, we evolve towards greater wisdom.
Life regularly invites us to live, or relive, a situation. To unravel what may have held us back in the past. We take small steps to revisit our past, or steps forward to realise our future.
We gain awareness of what we need to overcome to restore the flow of life. We look at certain events with fresh eyes, and evolve towards greater mindfulness.
The I AM Back To The Future collection invites you to revisit your past to better leave it behind, and build your future, the one you've always dreamed of!
---
I AM MARTY
I am Marty, a sewing pattern with multiple possibilities, 150 exactly! Yes, I can be sewn in 150 versions thanks to my different styles, collars, sleeves, lengths, button plackets… I can either be a tiered top, tunic or dress, and even a curved hem top or dress. I have 5 sleeve options, 3 different collars and 2 buttoning options.
With my endless possibilities, you can wear a different version for all occasions, all seasons, all eventualities. I'll be with you in all your future adventures.
---
I AM RACHEL
I am Rachel, a 90s-inspired slit skirt. I am slightly flared and I have a slit that starts mid-thigh. I can be sewn in 3 lengths: midi, knee length and mini.
It's up to you to wear me like in the 90s or to (re-)invent a style for today and tomorrow!
---
I AM CHANTAL
I am Chantal, a timeless bodysuit and t-shirt with 24 versions to choose from. Available in a relaxed or a fitted cut, I have 3 sleeve options and 2 neckline options.
Choose your favourite version and together let's conquer your future!
An extra pattern gifted: The I AM Cindy skirt PDF pattern will be sent to you when you purchase I AM Chantal. Chantal and Cindy are a perfect match.
---
The entire collection
Marty, Rachel and Chantal are timeless pieces that easily fit into a long-lasting wardrobe. They complement each other perfectly and can therefore be worn together. Check out the full collection bundle in PDF to complete your spring-summer wardrobe.
---