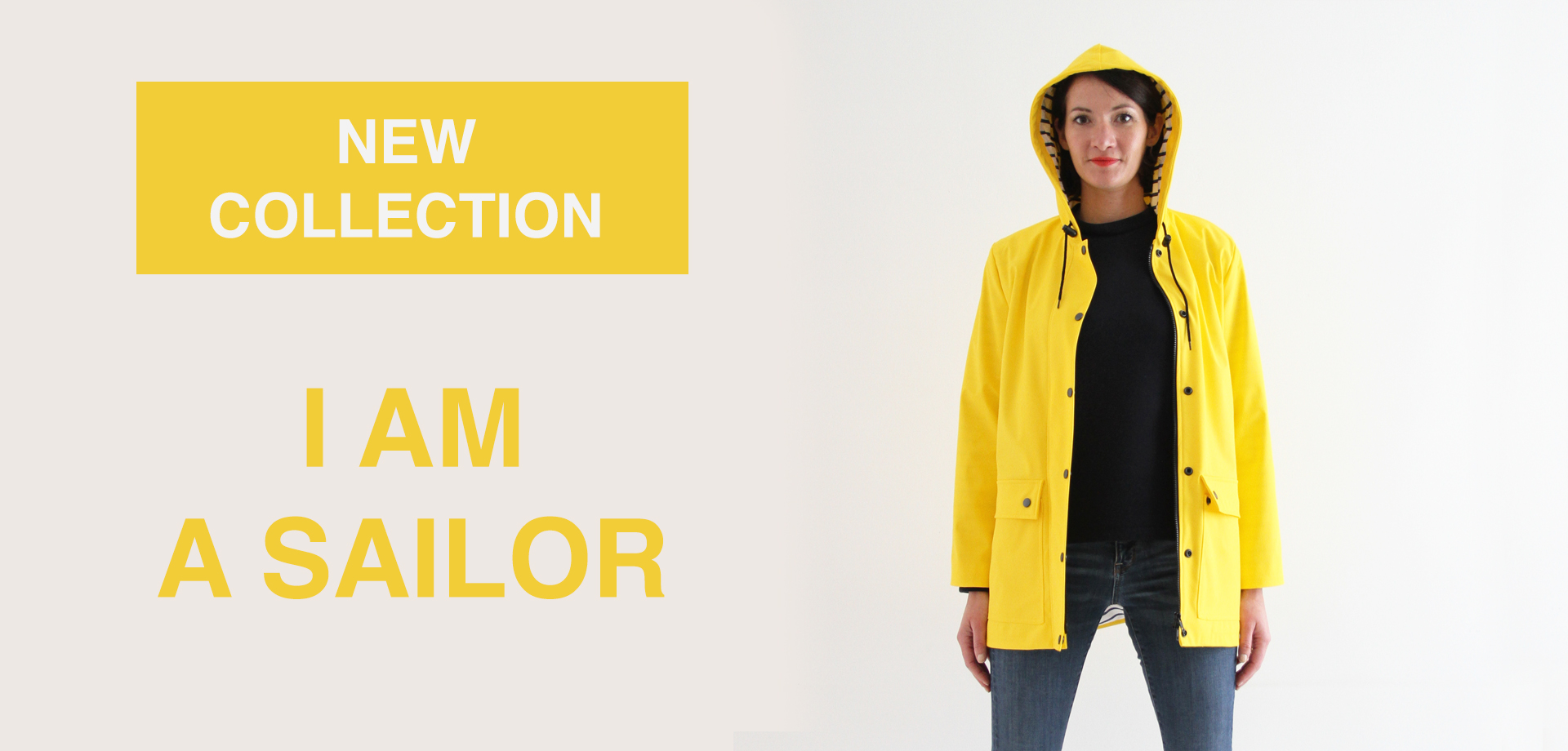 Life is a journey. A wonderful journey where we marvel watching a sunset, we enjoy some quality time with loved ones or we are just happy having tea cosily on the sofa. And sometime, life throws us a curveball. Sometime it'll just be light rain, which will easily be forgotten. But other times it'll feel more like a hurricane. Often those storms make us wonder and ponder and see life through a different perspective. They make us grow, be more mindful and gain wisdom.
Just like the sailor, let's sail on the waves of life with Jacques, Emilien, Milor and Armor.
I AM JACQUES
I am Jacques, a classic raincoat with a hood. My zipper is hidden by a button placket, which closes with snap fasteners. I have two big patched pockets to carry your essentials. I am fully lined and you can sew me in 3 different lengths.
I AM MILOR
I AM Milor, a classic t-shirt with a delicate boat neckline. You sew me in 4 versions as my neckline can be finished in 2 ways (with or without bias tape) and 2 sleeve lengths. I am as easy to sew than I am to wear. What makes my charm? My timeless design of course. In a stripy fabric for a weekend at the seaside or in a plain jersey underneath a jacket for a relaxed meeting, I will follow you everywhere you go.
2 for 1 in PDF: You will also receive the I AM Emilien pdf pattern when you buy the I AM Milor for women pdf pattern.
I AM ARMOR
I AM Armor, wide-leg trousers featuring an elasticated waistband, side pockets and back pockets. The pintucks on my legs and my buttons give me a seaside feel. You can decide to make me as trousers, cropped trousers or shorts. Very easy to make and comfortable, sew me in 1000 different ways and wear me everyday.
I AM EMILIEN
I am Emilien, the classic sailor jumper for women. My principal feature is my left shoulder button placket which opens and closes using 3 snap fasteners. In a navy blue woollen fabric, I'll be your partner for the seaside. But you can also sew me in more sporty or urban versions with jersey knits.
2 for 1 in PDF: You will also receive the I AM Milor women's pdf pattern when you buy the I AM Emilien pdf pattern.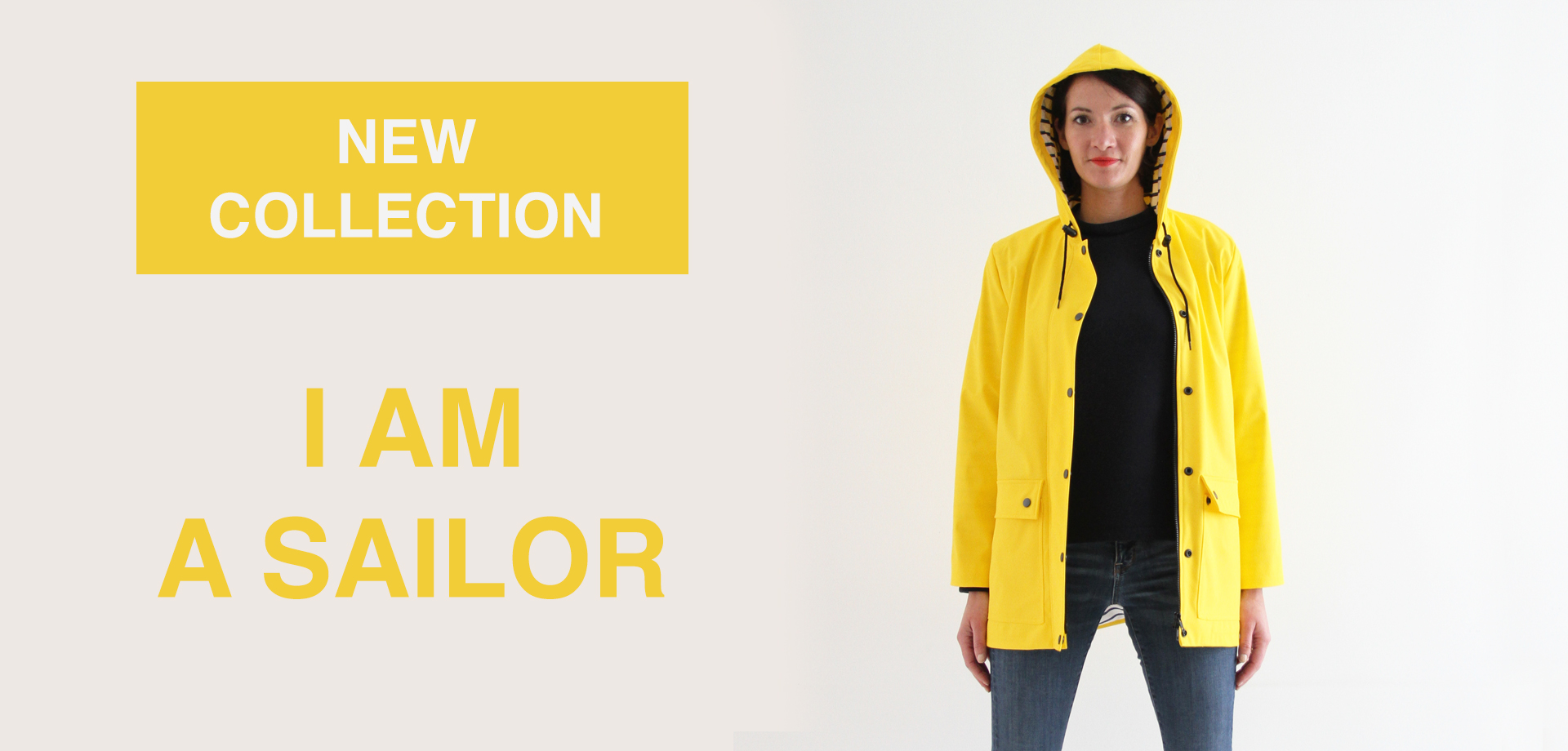 THE 4 PATTERNS
Sew yourself a capsule collection. Discover the I AM A Sailor bundle which includes all 4 pdf patterns of the collection.