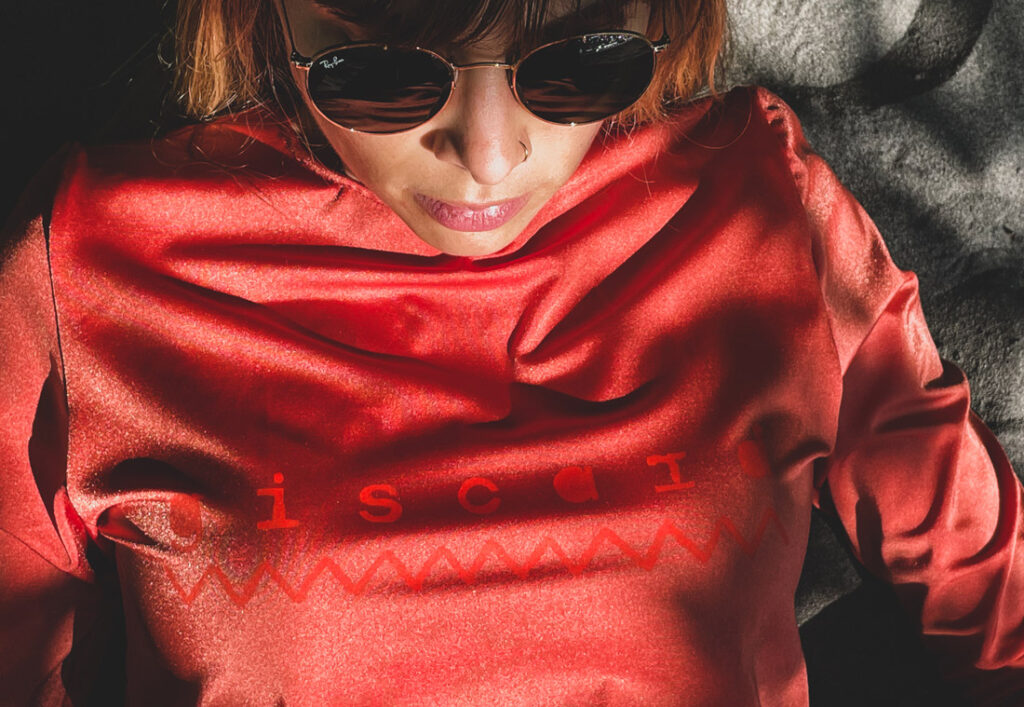 Whoever wants to sew, can sew. Willingness is essential. Persistence helps. The satisfaction of being able to wear clothes that you have created according to your desires, tastes and inspirations, is priceless.

Valérie, @giscard.co
Sewing is a never-ending journey of learning, creativity and inspiration. For a long time we have admired the work of Valerie, who you may know from Instagram as @giscard.co. Valerie is creative, inventive and adventurous. We admire these qualities in her sewing practice, but also as values for day-to-day life. Valerie is a shining example to follow, so we are beyond delighted to have launched our first ebook in collaboration with her.
At I AM Patterns we hope for everyone to express their personality through their wardrobe, and sewing is the perfect medium to make this a reality. Valerie takes our sewing patterns and transforms them to reflect herself, and herself alone. In the book Valerie talks us through her creative process, how she learnt to sew, the reasons behind her pattern hacks, and she talks in more detail about specific sewing projects.
The book is bursting with ideas and inspiration, when reading it we can't help but overflow with concepts for future projects. Click here to download the book; we hope you take inspiration from Valerie's work to sew a wardrobe that represents you and you alone!