Towards a waste-free Christmas
Did you know that I AM Patterns started in 2015 by proposing ready to sew sewing kits? The patterns were printed directly onto paper and optimised to have the less waste possible.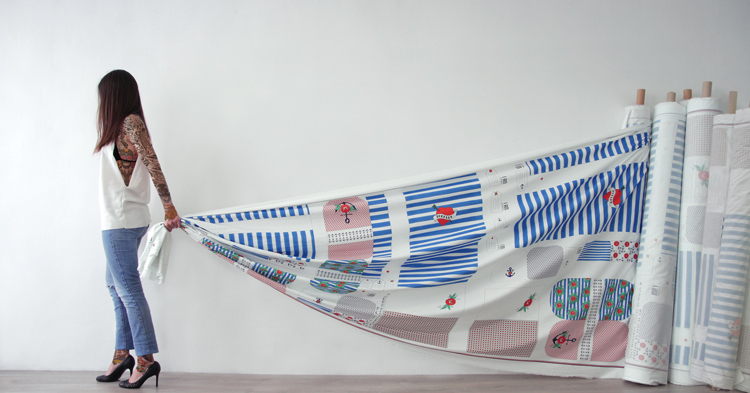 Marie-Emilienne illustrated our first collection "Tattoo". As for the second collection "Feather", it was drawn by Christine Legeret.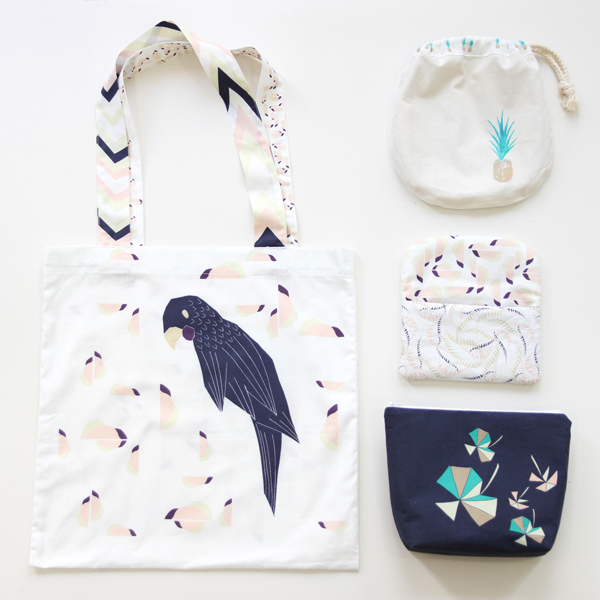 Each kit contained everything to sew 4 accessories. The box had the fabric of course but also the cord, the zipper and the padding for the pouches. All that was left to do was to cut following the printed pattern pieces and sit down in front of the sewing machine.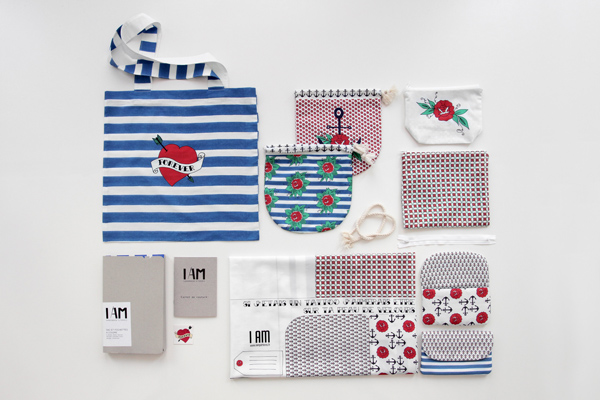 This year, for the second gift of our Advent calendar we wanted to come back to the basics and gift you the 4 patterns to sew those accessories. Apart from the tote bag which demands a tiny bit more fabric all the others can be made out of scraps. Don't hesitate either to wrap your other gifts in those accessories so the giftee can reuse them as they'd like.
As a bonus, we also add links to 2 more tutorials that should help you use your jersey scraps too.
Finally, we will also talk gift wrapping with fabric to avoid wasting precious ressources by producing paper gift wraps.
Use your scraps to sew handmade gifts
The tote bag, the zipped pouch, the folded pouch and the drawstring cord pouch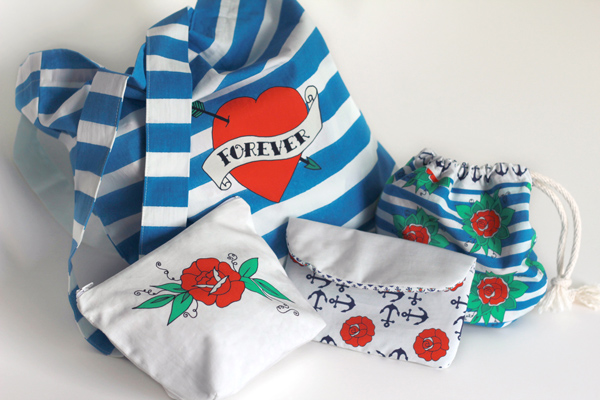 Who doesn't need a tote bag in their life ? Simple to sew even for a beginner, this gift will always be well received. And once again, don't forget that you can wrap other presents in it…
The zipped pouch is a bit more demanding as you have to sew a zipper but its gussets makes it quite voluminous which means they'll be able to carry a lot more things.
The drawcord string pouch will be perfect to store make up, Lego brick for outings, or even battery charger (not super glamorous but so useful).
In the past we have used the folded pouch to carry our cellphones, a bit of make up for the day or even glasses. Add a little ribbon or a snap fastener to close it easily and it'll follow them everywhere. It's a great little pouch to add a gift card in too.
A colour block sweatshirt
On the blog we show you how to amend a pattern to make a colour block sweatshirt. You can make the blocks as you wish to fit which ever size of fabric scraps you have. The tutorial is based on the I AM Apollon sweatshirt but you can use it on any I AM Patterns sweatshirts and T-Shirts.
A hat and a scarf in jersey
Why not use a hat or a scarf with your thinner jersey fabric scraps? You'll find all the information on I AM Michel and I AM Michelle on the blog too.
Gift wrapping using fabric
We only have one planet so we should take care of it. I haven't done precise research on the quantity of fabrics ripped and thrown away during Christmas but I have read that it is thousands of tonnes every year in the world. Scary isn't it ? So why not use your fabric scraps to wrap gifts in?
Furoshiki is an ancestral art from Japan. It is a traditional folding technic to wrap or transport objects using a simple square of fabric. Your gift is round, oval or oblong, don't worry, there's a wrapping technic for more or less any shape. Use bigger or smaller Furoshikis depending on the size of your object.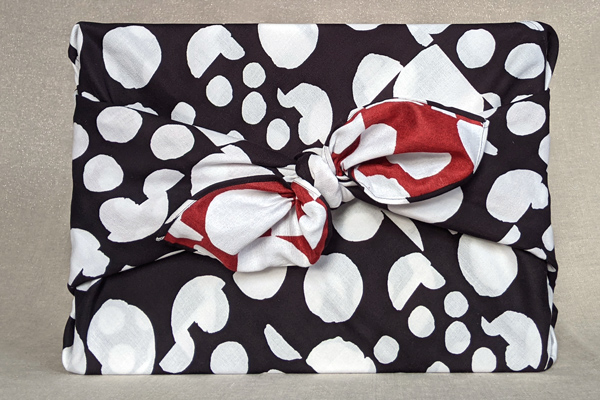 In the past years more and more people have adopted the art of wrapping in fabric. In the Japanese tradition, the giftee gives back the Furoshiki to the gifter which makes it one of the most ecological and economical wrapping years after years.
To make a Furoshiki you just need to cut a square of fabric and hem the sides. That's as simple as this. Once you've done this you have a Furoshiki.
For it to be even simpler to make, don't hesitate to sew a rolled hem using your serger or a special foot for your sewing machine.
To learn the different technics, you will find lots and lots of tutorials and illustrations online. The Japan House London propose a mini-series of videos which show different technics. But if you don't find what you want with those videos, don't hesitate to search online as you'll find more than you need to help you. Try it, you'll love it.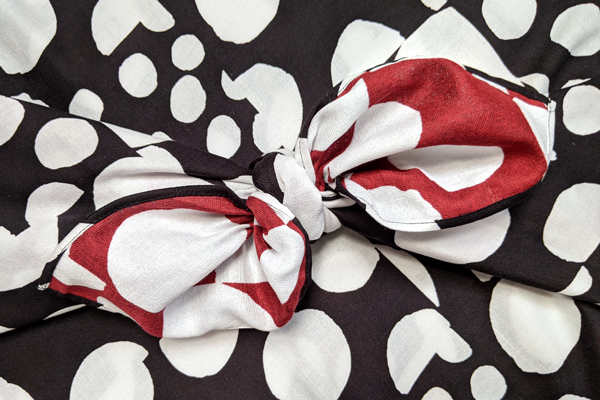 And finally, as said previously, don't hesitate to use tote bags and pouches to insert your presents in. The recipient of the gift will be twice as happy as you wanted them to be. Download the patterns and instruction booklet now.