Description
This is a pdf bundle including the men and women versions of the Apollon sweatshirt sewing patterns.
The file contains both digital sewing patterns in pdf format along with a step by step illustrated explanation guide for each.
Digital pattern formats:
A4 and US Letter – print at home
A0 file (aka: copyshop, printshop, wide files) – print at a copy shop
All seam allowances are included in the patterns.
The different pieces don't overlap with each other. Once printed and assembled, simply cut the pattern at your size and start sewing.
The file will be emailed to you upon payment. You will also be able to access the file anytime on your iampatterns.fr account.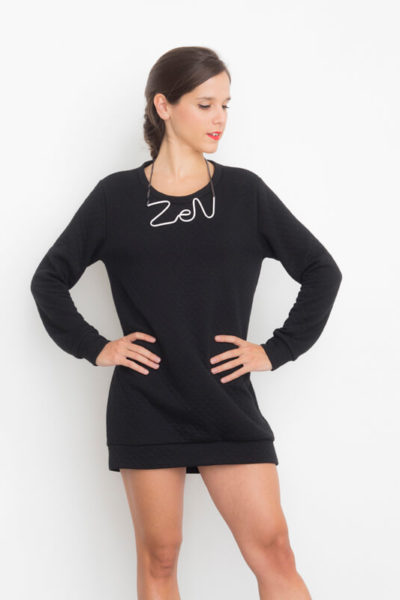 WOMEN'S PATTERN
LEVEL: SIMPLE
Feminine version of the classic sweatshirt, I am a jersey dress. Ambiguous, I am three things at once: elegant, sober and sporty. I am your everyday accomplice.
I can be sewn in two different styles: a dress version and a classic sweatshirt version.
Size 36 to 46. See sizing guide below.
RECOMMENDED FABRICS:
Jersey for sweatshirt
FABRIC LENGTH:
Classic sweatshirt: 1 1/2 yards by 55" wide
Dress: 1 3/4 yards by 55" wide
MATERIALS NEEDED:
Fabric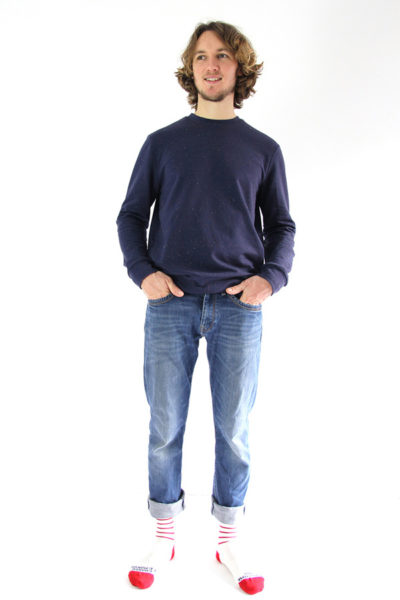 MEN'S PATTERN
LEVEL: SIMPLE
I am Apollon, your favourite classic sweatshirt. I am THE staple of the modern men's wardrobe. You decide to wear me with a collar shirt for the office or with a T-shirt for a relaxed weekend. You can sew me easily and quickly using only one fabric.
Size XS to XXL. See sizing guide below.
RECOMMENDED FABRICS:
Jersey for sweatshirt
FABRIC LENGTH:
1 5/8 yards by 55" wide
MATERIALS NEEDED:
Fabric
WOMEN
Stature: 1m65 / 5 feet 5 inches
MEN
Stature: 1m75 / 5 feet 9 inches
16,90€Add to cart