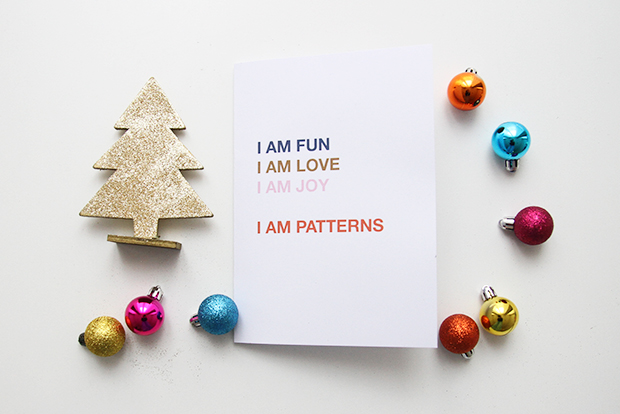 If you've bought all your presents and wrapped them already, this article is not for you… No, this article is for everyone else. Those whom have not yet bought anything. Those whom panic at the thought of Christmas being a few days away… Don't worry; we've put a selection of pdf patterns that can be sewn in a jiffy so you are ready on the day.
Take advantage of the PDF pattern offer for the holiday season and start sewing immediately. In a few hours, your presents will be ready.
I AM APOLLON
Apollon is the right pattern for this chilly season and your loved ones will enjoy wearing it so much. Who doesn't love warm comfy garments? On top of this, you can sew it rapidly with or without a serger. This classic sweatshirt is the ideal handmade present for Christmas.
Time: Simplicity is key and this is absolutely true for this sewing pattern. You can make it in 3 hours.
Who for: Available in pdf for men and women you can sew it for your dad, your brothers and sisters, your partner or even your best friend.
I AM Gaïa
The elegance of Gaïa will charm the women who love to dress up whilst being comfortable. The ribbons, which gathers the fabric at the shoulders give it a little cheeky touch.
Time: With only 4 pieces of pattern you'll need 2,5 hours to make this cami top.
Who for: Your niece, your mum, your sister, your best friend, your aunt and probably even your grandma…
I AM Michel & Michelle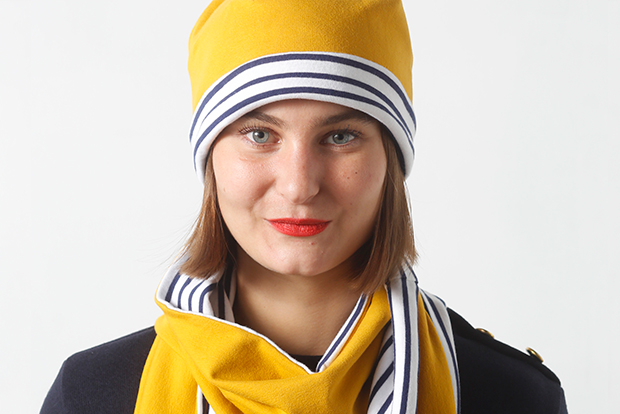 Find all the instructions to sew the complimentary patterns of the I AM Michel hat and the I AM Michelle scarf. You will love sewing them, so why not sew some for your loved ones. Sew them now and place them under the tree or in their stockings.
Time: In less than an hour you can have a hat and a scarf done
Who for: Your friends, your children, your parents… Everyone will love those presents.
I AM Mimosa
With its statement collar, the I AM Mimosa cape is perfect for winter. It is easy and fast to make and will charm both the beginners and experienced sewists. You'll find a complimentary add-on to sew it with patched pocket instead of the welts pockets proposed on the original pattern. That version will be even easier to sew.
Time: 3hrs with patched pockets and 4hrs with welt pockets.
Who for: Absolutely any women sensitive to cold or not…
I AM Milor
One t-shirt, two t-shirts, three t-shirts and more… This pattern is childishly simple to sew and will fill in the wardrobe of you friends and family. Be warned, it is addictive.
Time: 2hrs per t-shirt so if you make 4 of them, it'll take you a day. Believe us, it's totally worth it.
Who for: If they're like us, any one in your entourage will love adding this classic to their wardrobe.
I AM Malo
65 cm of fabric and 2hrs of time, that's all you'll need to make the I AM Malo wrap skirt with its delicate tulip shape. You can sew it in 1000 different fabrics for a variety of possibilities and different styles. You can also play with the length to adapt it to all the giftee's daily needs.
Time: 2hrs
Who: In double gauze it will be perfect for your daughter, in wax for your best friend or in flannel for your sister.