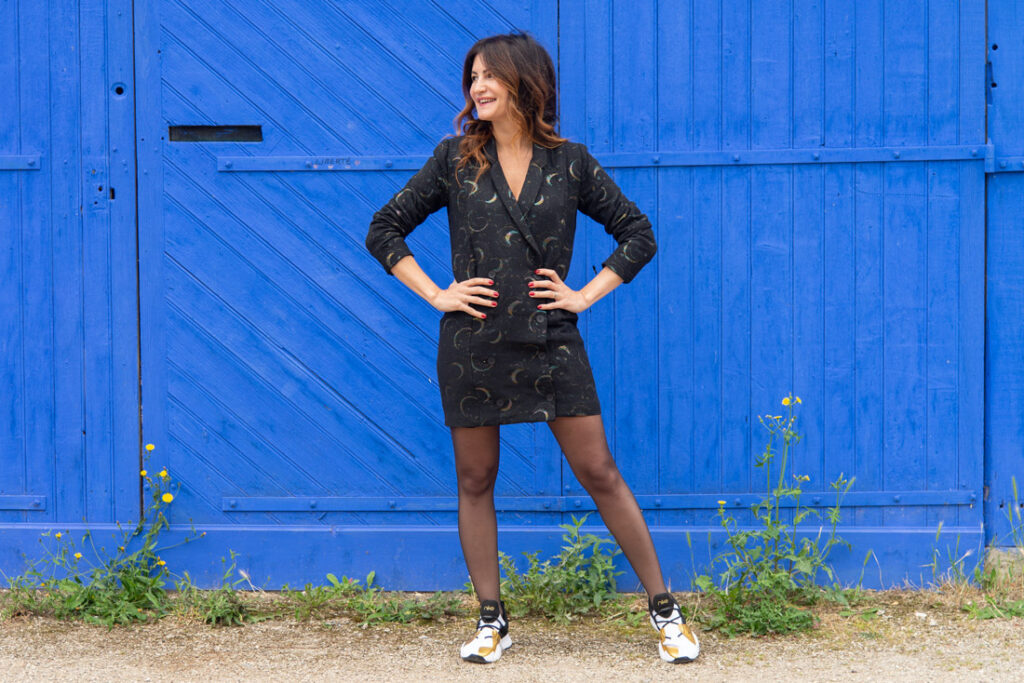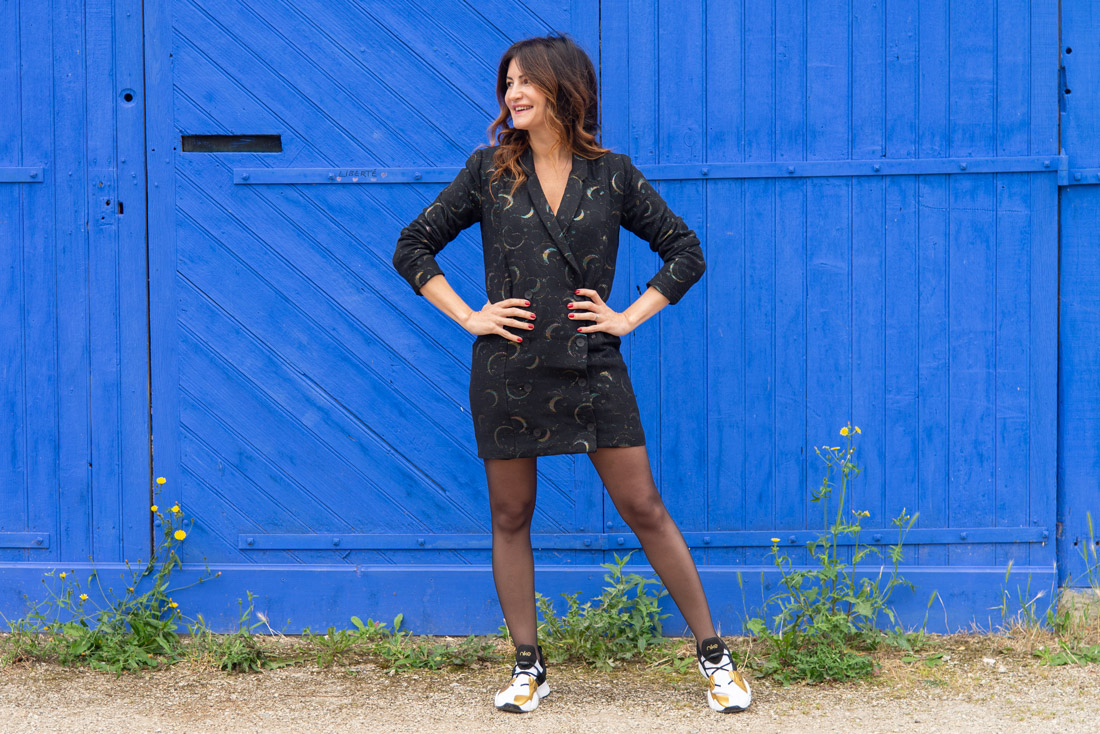 Sewing a special garment for the festive season was, for many, not on the cards last year. So this year we're making up for lost time! Our I AM Festive capsule collection gives you all the sewing inspiration you need for a sparkling festive season. 
We have put together a special collection of sewing patterns, paired with fabric choices, to see the season through in style. The collection includes new spins on popular designs, and features our new release, I AM Octarine.
Let's celebrate
I am Octarine, an enchanting and mythical colour. I glide into your life at a time when miracles are visible. In a flash, you'll take me with you to experience radiant, unforgettable times.
Our latest release, I AM Octarine is a surprisingly simple sewing project, perfect for beginners. If you are more experienced and wish to experiment with more challenging fabrics, a velvet I AM Octarine is the ultimate festive dress.
If you prefer to sew garments with year-round longevity, switching to viscose is just the ticket. This polka dot viscose creates a beautifully elegant look.
I AM Octarine
I am Octarine, a graceful wrap dress. I have a v-neckline, butterfly sleeves, and I sit elegantly at the knee. I am buttoned at the waist and given definition with a removable belt and pleats. I am surprisingly easy to sew.
Let's dance
Bring some sparkle to the festivities with a dramatic burst of metallic fabric. A contrast flounce on I AM Barbara, like this embossed satin fabric paired with a black crepe for the rest of the garment, is perfect for celebrating in style.
I AM Barbara
I am Barbara, a classic shirt and shirt dress. I have a hidden button fastening and a relaxed fit.
My details make me a true original; choose from three different flounce shapes, all of which insert into my sleeves for a unique twist on the classic shirt.
Let's make a statement
If you're a fan of coordinating, try pairing I AM Full Moon and I AM Panoramix in a statement print. We used 'Moon Saphir' jacquard from Studio Walkie Talkie to create a subtly festive outfit that can see you through the festive season.
I AM Full Moon
I am Full Moon, a blazer-style jacket for all occasions. I am double breasted, with straight sleeves and I am fully lined.
I AM Panoramix
I am Panoramix, a pair of high waisted, tapered leg trousers. I am sewn with a facing at the waist and fastened with an invisible side zip. I am incredibly versatile; sew me as a classic trouser or with asymmetric wrap detail at the front.
Let's be bold
A tailored dress can make you feel unstoppable. Why not see the year out in a handmade dress with impact. I AM Full Moon creates the ultimate dress; sophisticated and powerful, yet versatile. We used 'Moon Cosmic' from Studio Walkie Talkie to create this I AM Full Moon dress that can also be worn as a jacket.
I AM Full Moon
I am Full Moon, the miracle of the full, bright moon. I shake up the fantasies sleeping inside you and awaken hope. Slip me on to emerge from the shadows and experience your wildest dreams