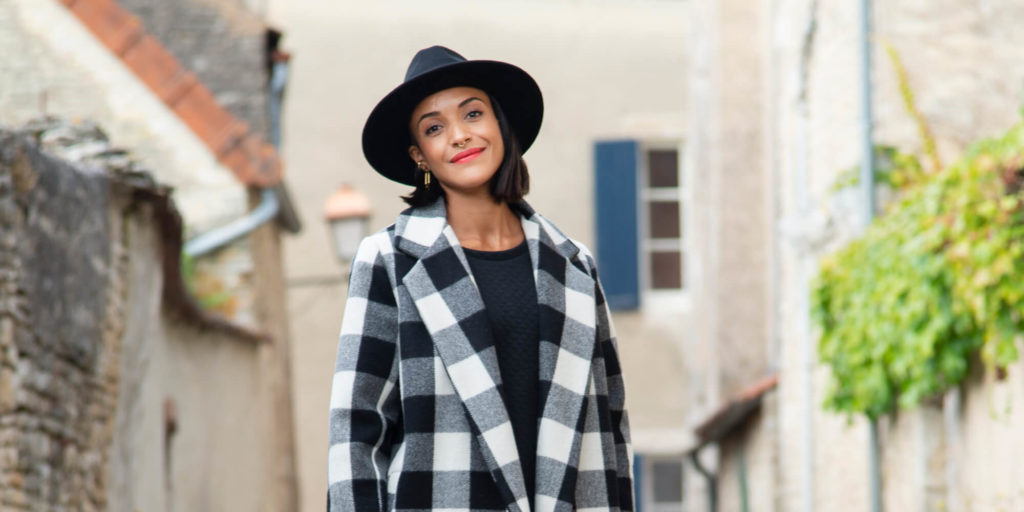 Mid-January. Winter is settled and we've got a few months of grey and rainy or even snowy months ahead of us before the sunny days are back. Getting dressed to leave your house in the winter months isn't that easy so we thought we'd help you by doing a round up of all our outerwear sewing patterns available for the family.
I AM Merlin
Intermediate
The I AM Merlin coat is fully lined and feature a long lapel collar. It has enough ease to wear a warm sweater underneath. The buttonhole is sewn at hip level with an option to add another button a few inches above. It also features tailored two-piece sleeves and finally welt pockets for which we have done a step-by-step tutorial to accompany you during the sewing process.
I AM Jacques
Intermediate
If, like us, you come from the seaside, you'll love this classic raincoat sewing pattern. It is fully lined and features two by patch pockets with flaps as well as a zip concealed by a button placket. Its drawstring hood will help you shelter from the cold and rain. In a raincoat fabric it a classic of the seaside but in another fabric it will follow you in your daily adventures in both in the city or in the country. It is available in 3 lengths so you can vary them for different looks.
I AM Artémis
Simple
I AM Artemis has been one of your favourites since the beginning of the I AM Patterns' adventure. This coat (which can also be a jacket depending on the fabric used) was part of our very first collection. We have now created a Men and a kids' versions. The kids' version is unisex so everyone in the family can have an Artemis jacket now.
I AM Mimosa
Simple
I AM Mimosa is a very easy cape to make. Its wide rolled down colla, welt pockets and delicate curves makes it a very elegant cape. Choose the pattern hack with the patch pockets and a fabric that doesn't fray if you are a beginner and you will have a lovely handmade garment in no time.
I AM Delphine
Intermediate
I am Delphine is an easy to sew trendy jacket. It combines the simplicity of a straight-cut jacket with the fun of a faux-fur. It is available in two lengths and you can choose to add patch pockets. It can also be lined using the complimentary add-on available to download.
I AM Harry
Simple
The cape from the I AM Magic collection could only be named I AM Harry, don't you think? This elegant cape is so easy to sew that we decided to offer a kid's version too. Harry is a circle cape cut in different blocks. It features in-seam pockets on the front and is fully lined. You close it with 4 buttons on the front.
The other patterns
We also have 2 patterns that you can use to make a jacket. The first one is pattern hack from the I AM Jain top. The second is the I AM Libellule sewing pattern.
I AM Jain
Simple
The I AM Jain original pattern is a short or 3/4 sleeve top sewing pattern but we decided to hack it to make a very simple jacket. The instructions to make this version are available on the blog.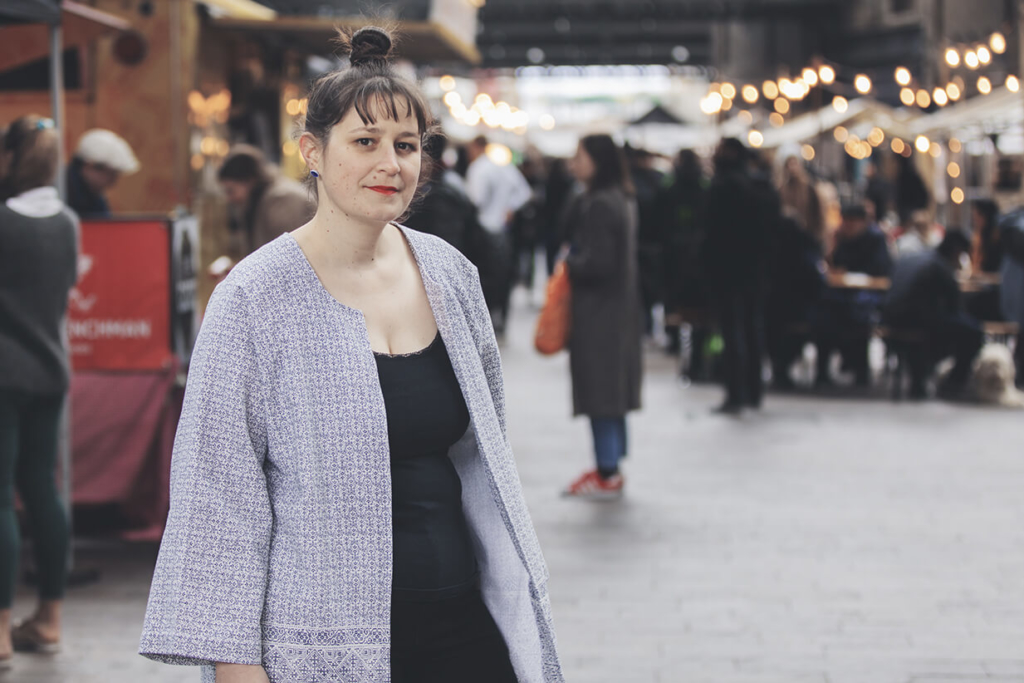 I AM Libellule
Intermediate
I AM Libellule is drafted as a shirt or shirt-dress but you can sew a jacket out of the pattern. No need for any adjustments. Simply cut the size up. 🙂