Our selection of sewing patterns for the holiday season
Ready, steady, go. Start sewing your outfits for the festive season now. With their classic designs and delicate details, n refined fabrics they are perfect in times of celebrations.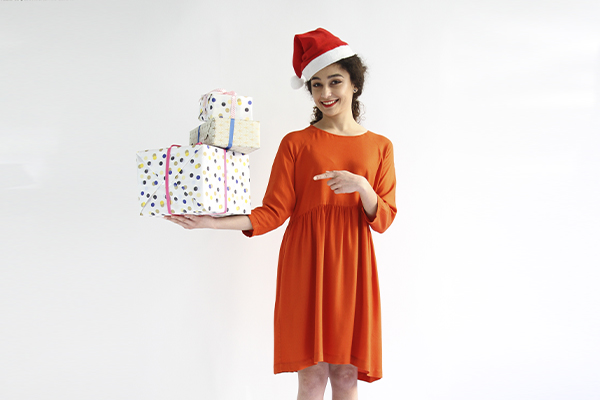 We've divided it all in 4 categories to cover all needs:
The perfect outfits for celebrations
For when you'll be out and about
The cosy outfits you won't want to take off
The matchy-matchy duos with your other half
For all the celebrations
I AM PERLE
I am a chic timeless dress. You wrap me on the front and close me with a belt for a tucked effect. My ruffled cuffs and neckline enhance my elegant simplicity.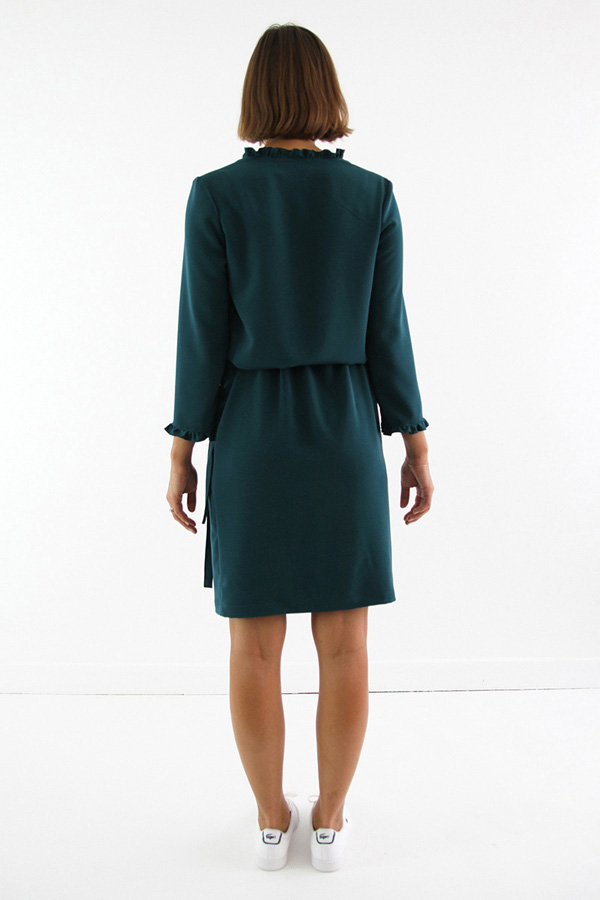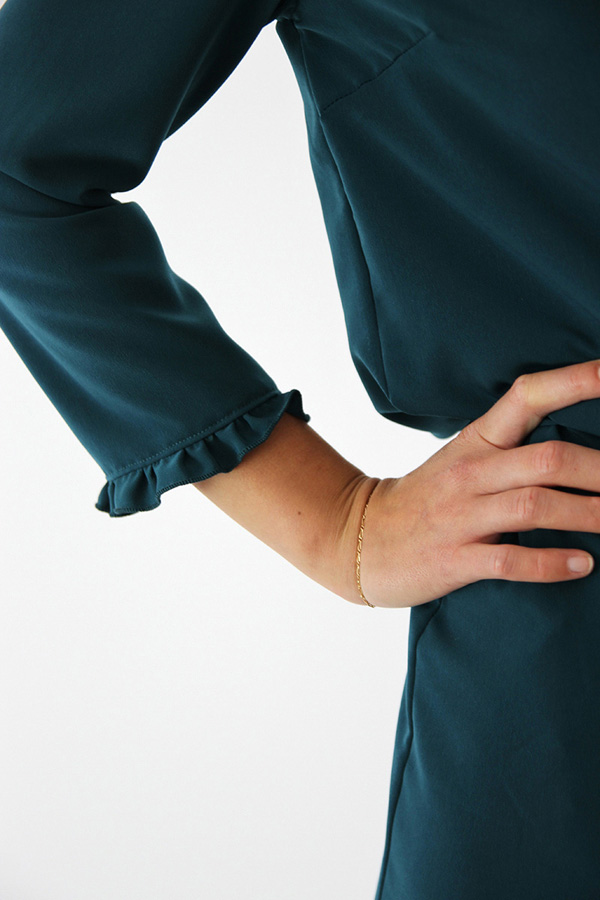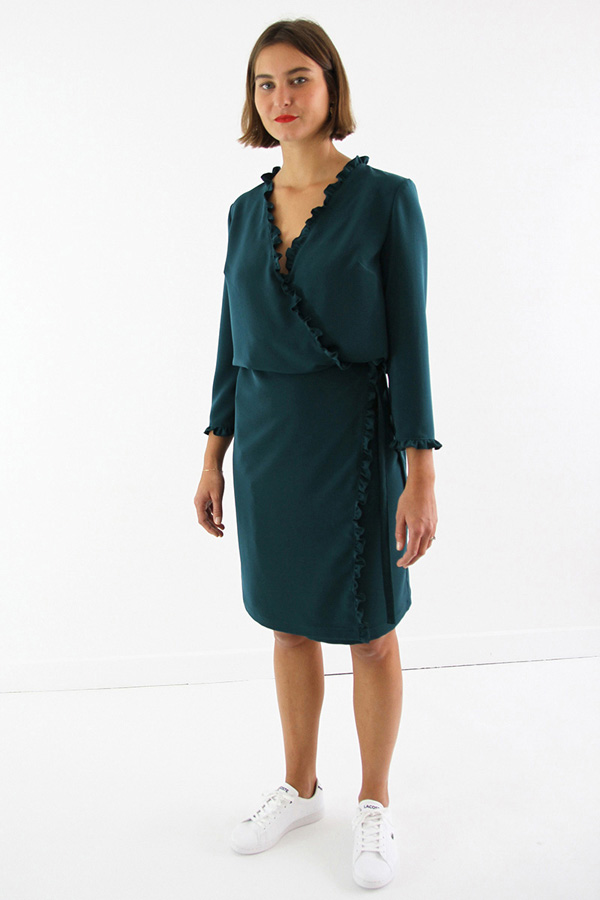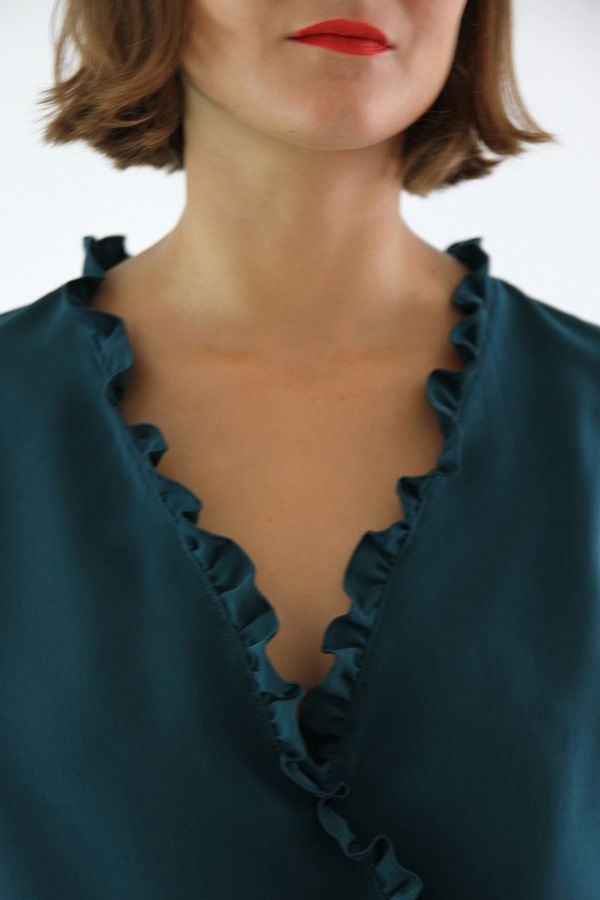 I AM IRMA
I am Irma, a dress and I can also be made as a shirt. I have a concealed button placket, my front is shorter than my back and on the back I have a back yoke with a large box pleat. I have a shirt collar and you can choose between classic shirt sleeves or bishop sleeves maintained by a cuff.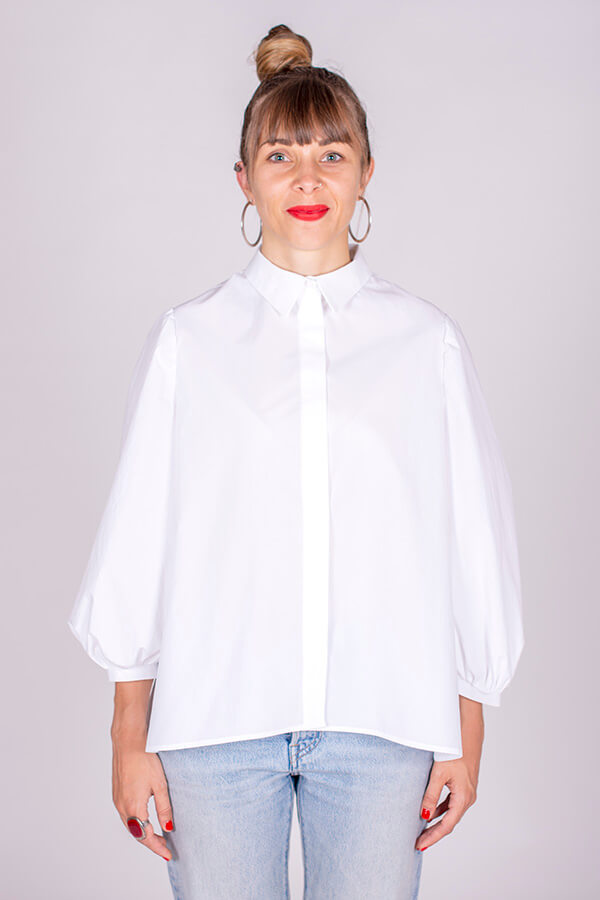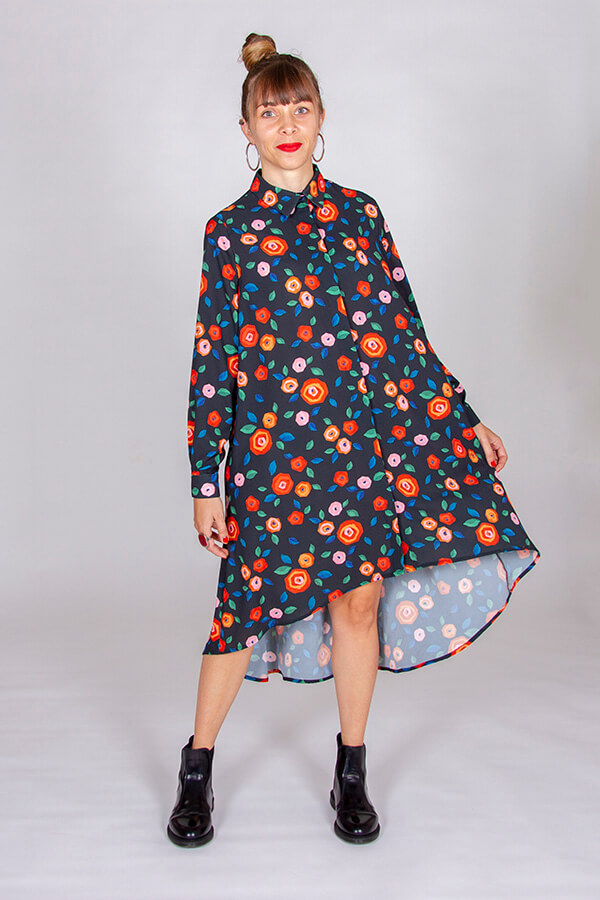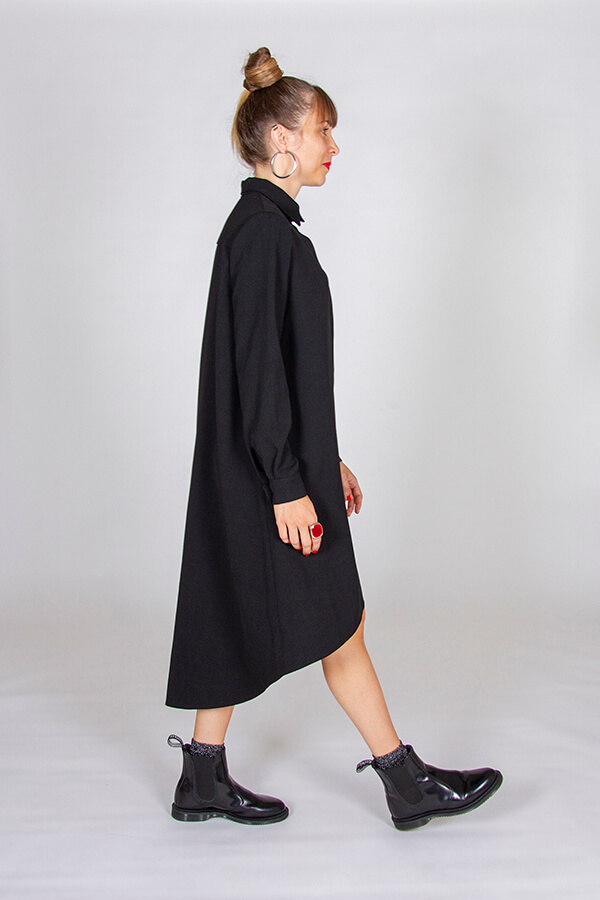 I AM CASSIOPEE
I am Cassiopée an easy to make, easy to wear dress. Any fabric suits me and you can reinvent me ad infinitum to match your every mood. You and me together we will dazzle everyone like two shooting stars lighting up the sky.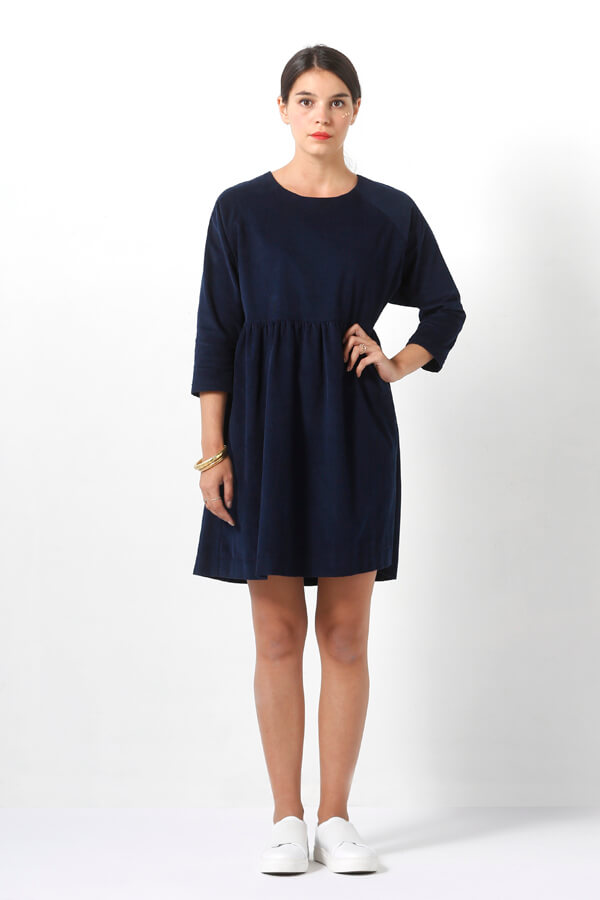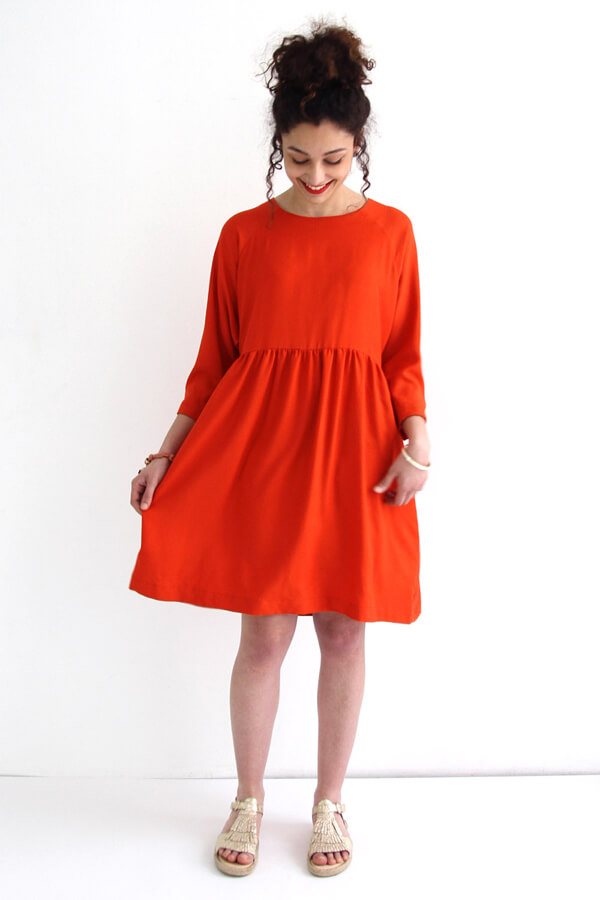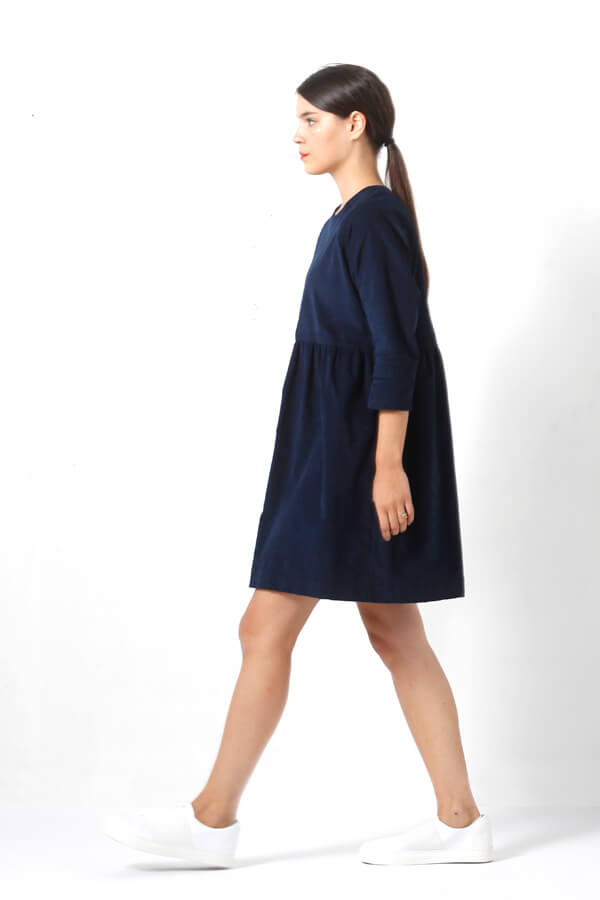 I AM LION
Lion with its statement sleeve is perfect for the end of year festivities. Whether you sew it in a plain jersey with shiny ribbing or in sparkly jersey with plain ribbing it will accompany you everywhere this holiday season.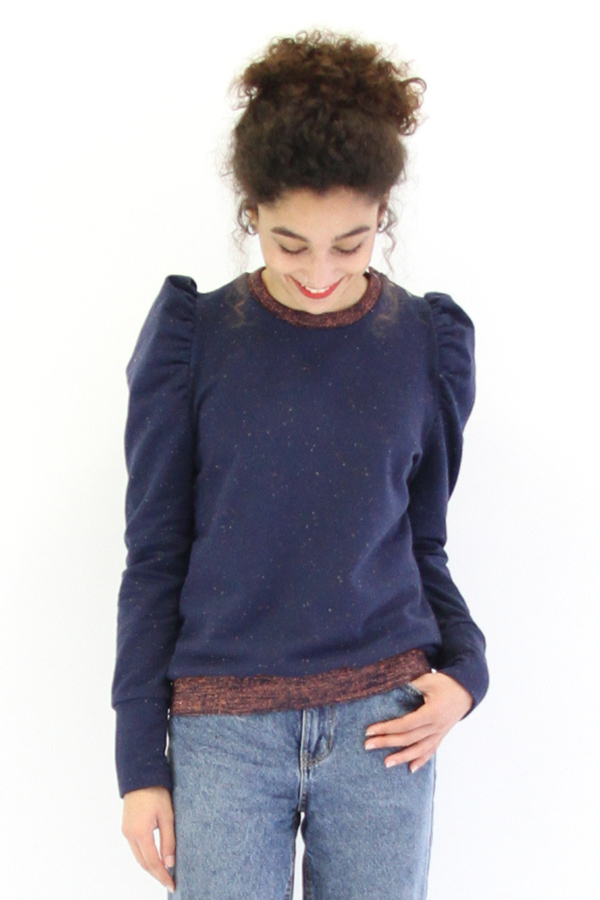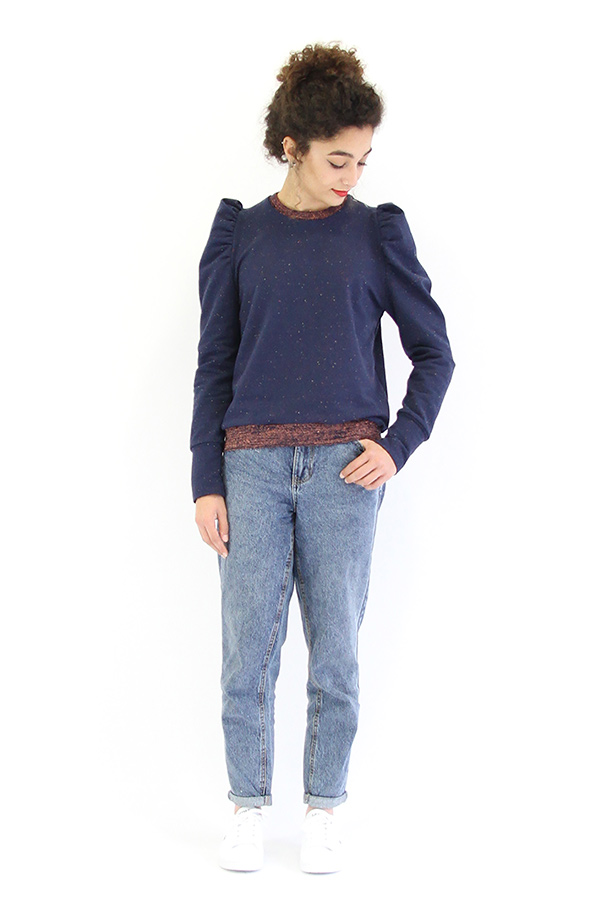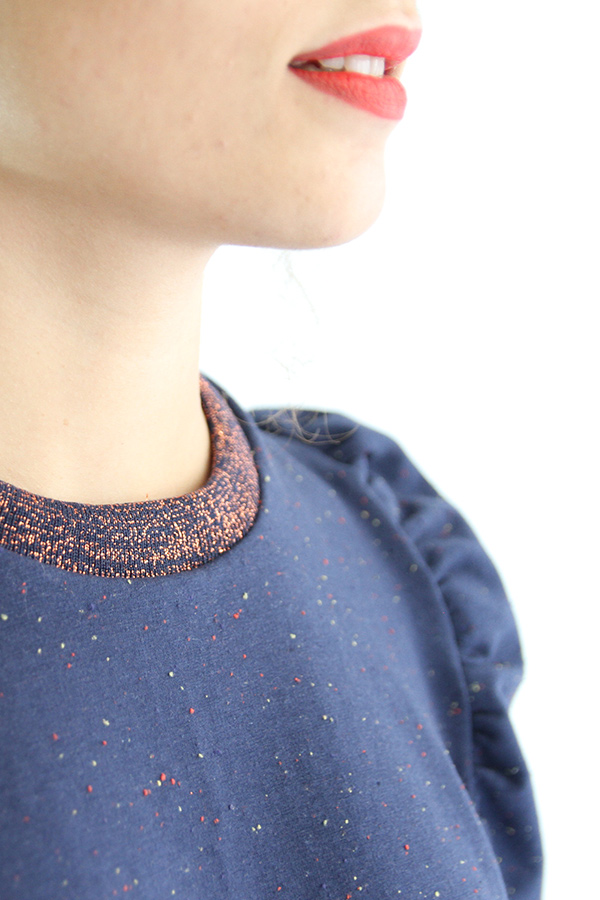 I AM JULIE
I am Julie, a wrap skirt perfect for all occasions. My asymmetrical wrap panel gives me a modern edge. In a shiny jacquard from Atelier 27, you will want to wear me everyday.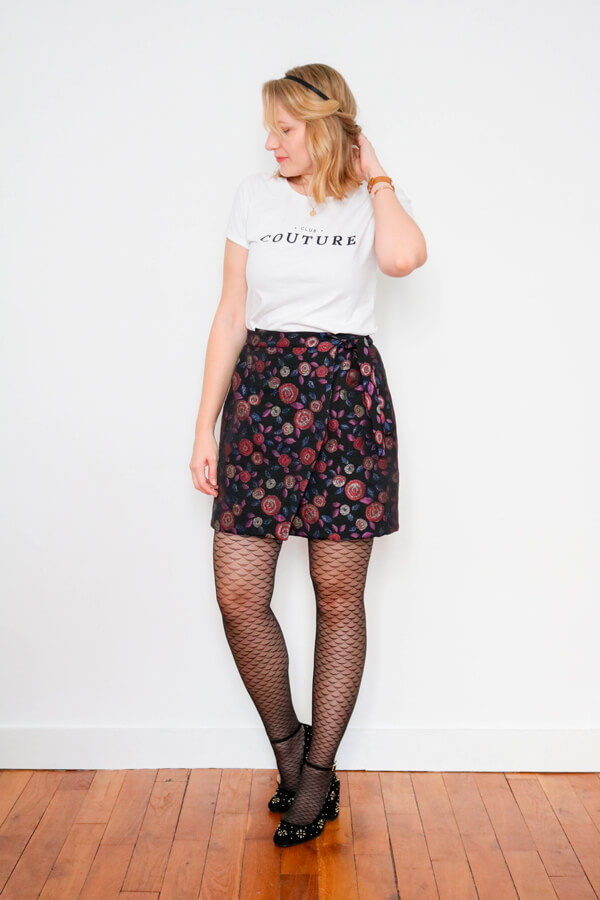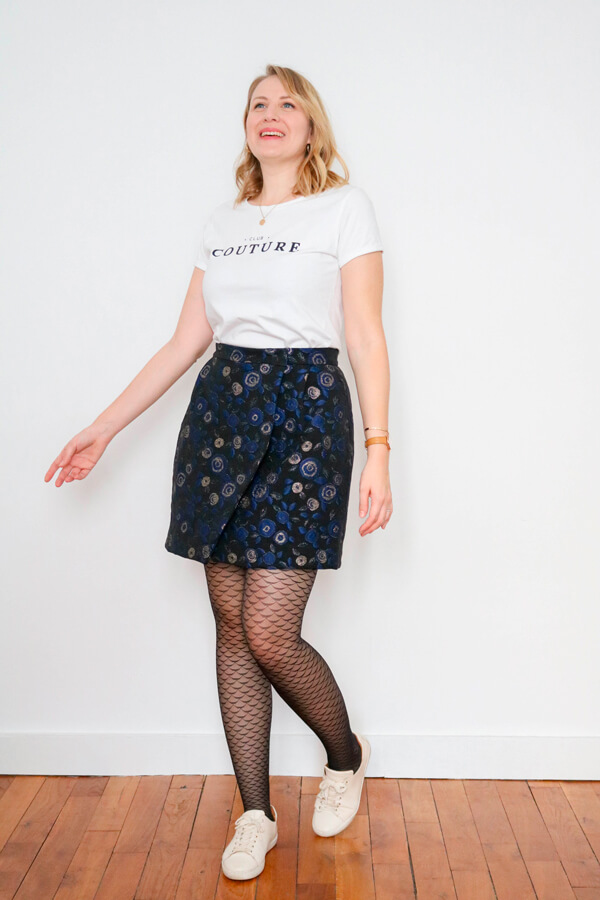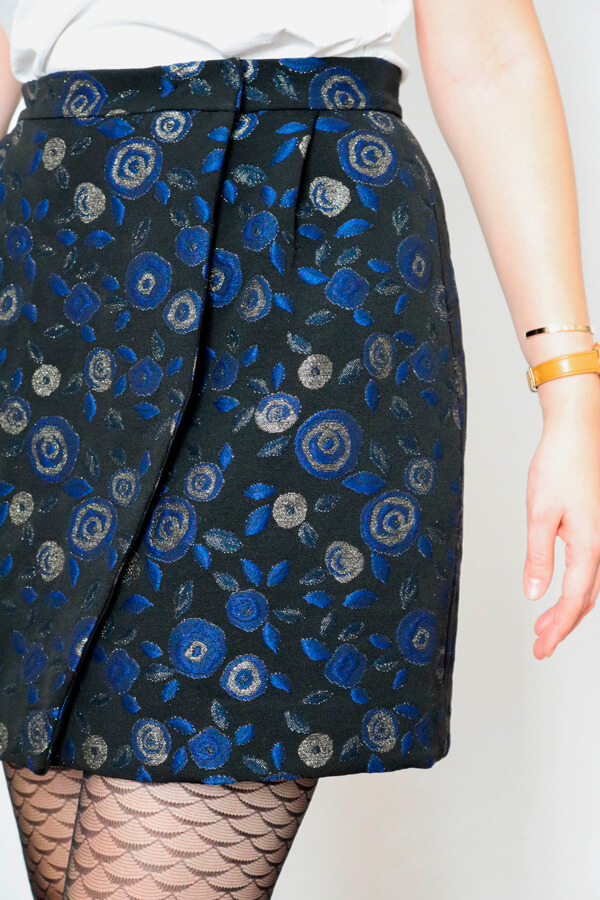 Coats and jackets to keep you warm
I AM MERLIN
I am Merlin, a fully lined lapel coat to brave the cold. I have enough ease to wear a warm sweater underneath. Put your hands in my welt pockets to keep them warm.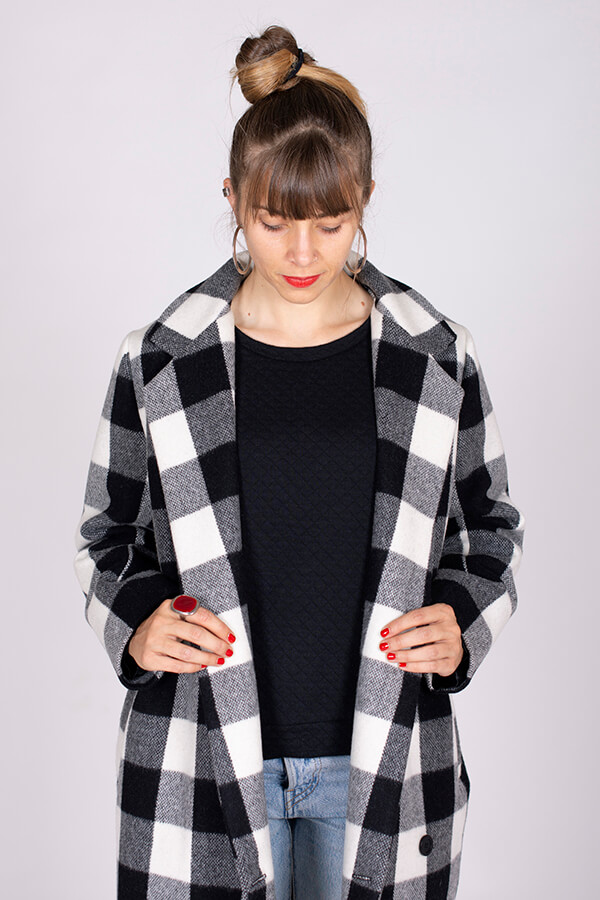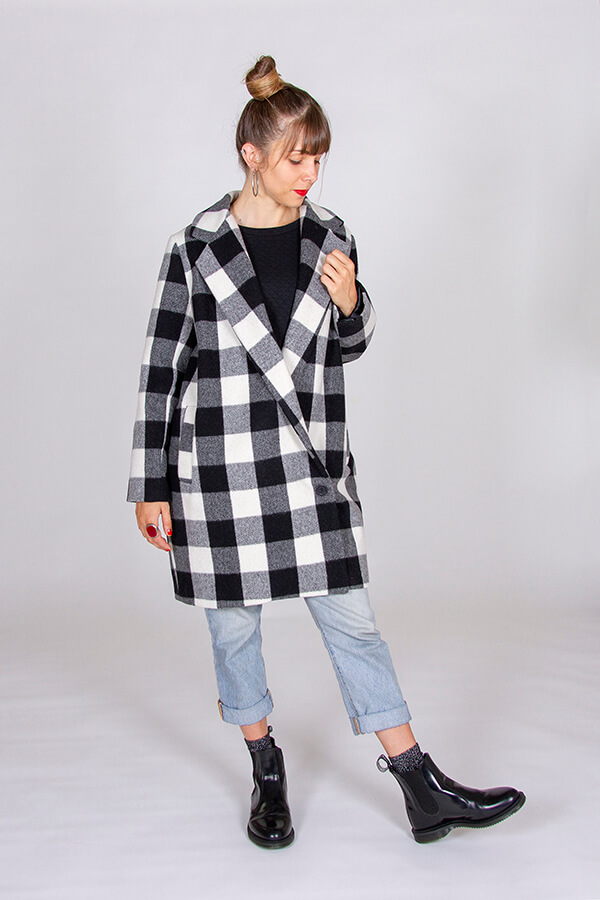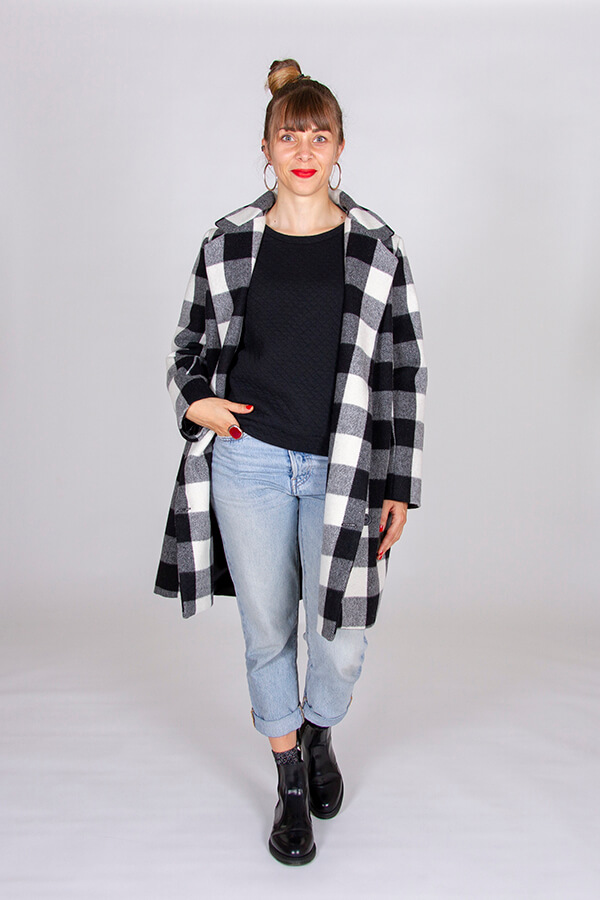 I AM JACQUES
I am Jacques, a classic raincoat with a hood. In a raincoat fabric, I am a staple for the seaside and in other fabrics I'll be perfect for a walk in the countryside or even a trip into town.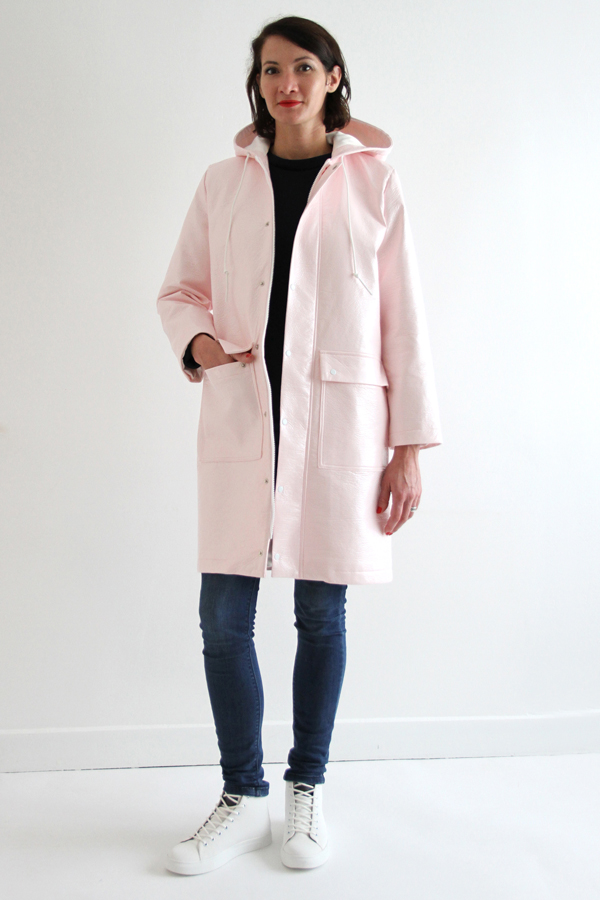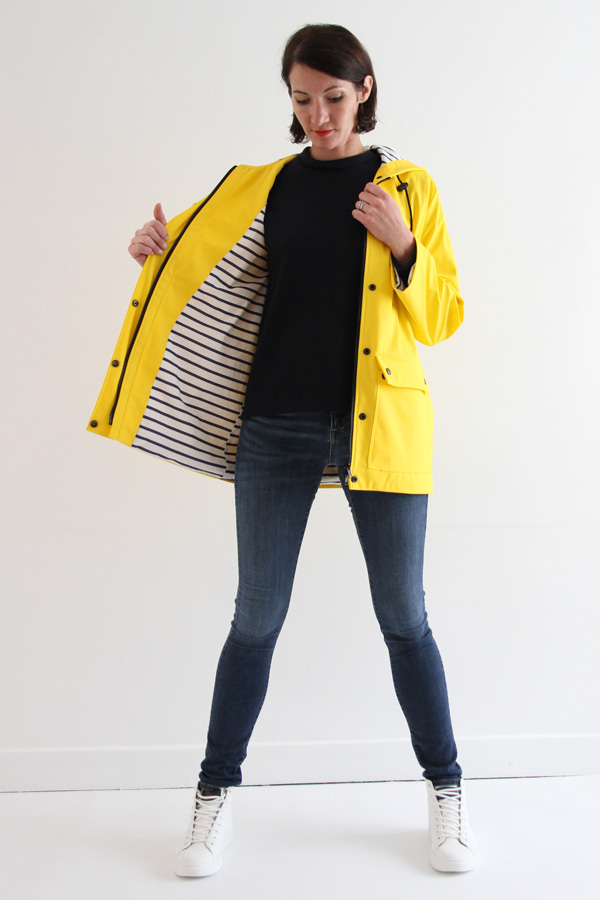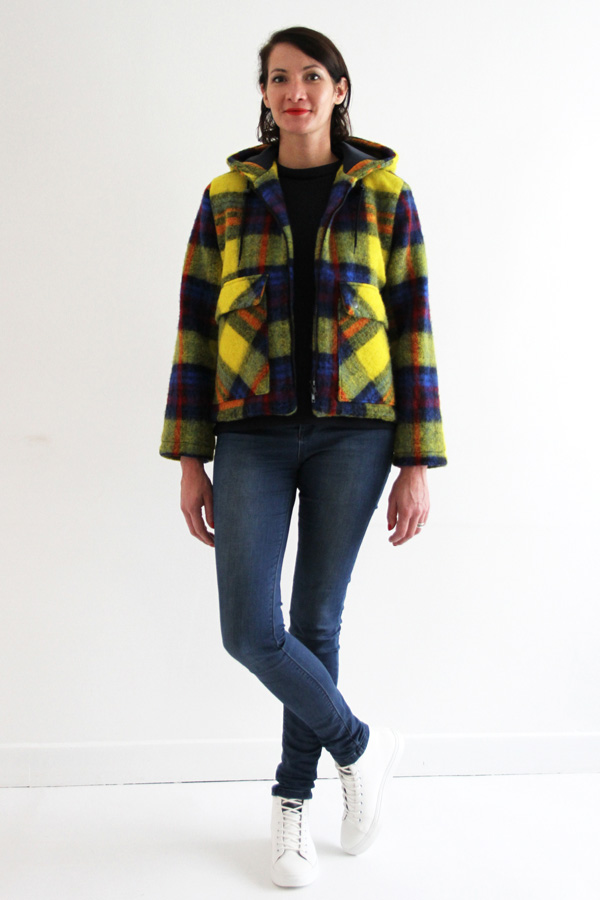 I AM HARRY
I am Harry, a warm circle cape with in-seam pockets. My collar sits flat close to the neckline. For your comfort, I am fully lined. You easily slip me on and off using the 4 buttons on the front button placket.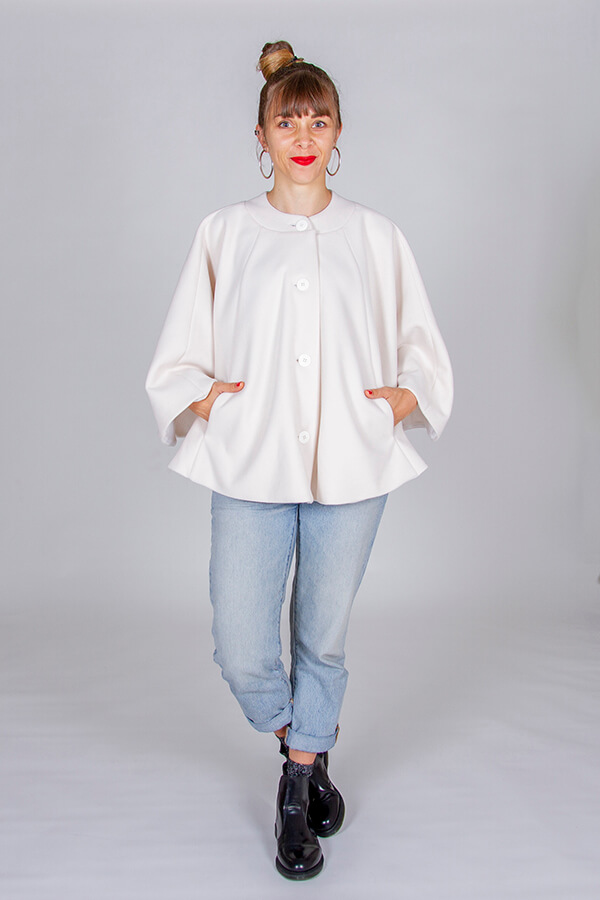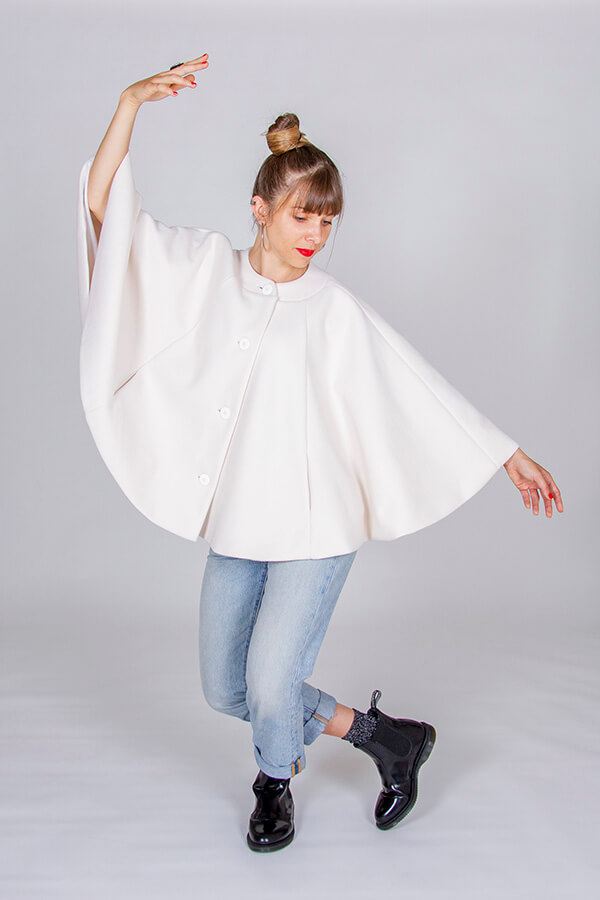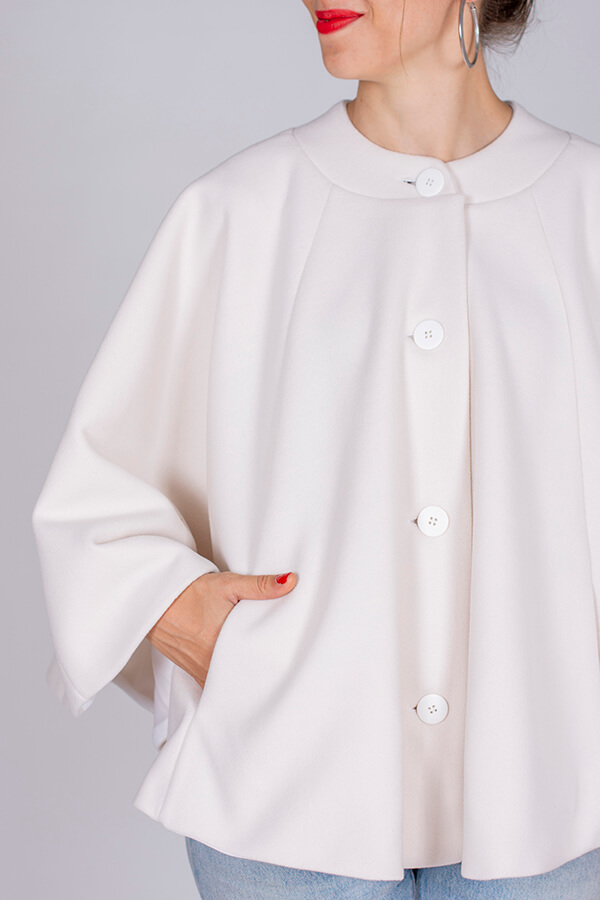 To stay home all comfy and cosy
I AM ZEBRE
I am a sweatshirt with butterfly sleeves. My long cuffs helps create the volume at the bottom of the sleeves. I have 3 snap fasteners on the left shoulder to open and close. If you choose it in PDF you'll also receive the I AM Lion sewing pattern.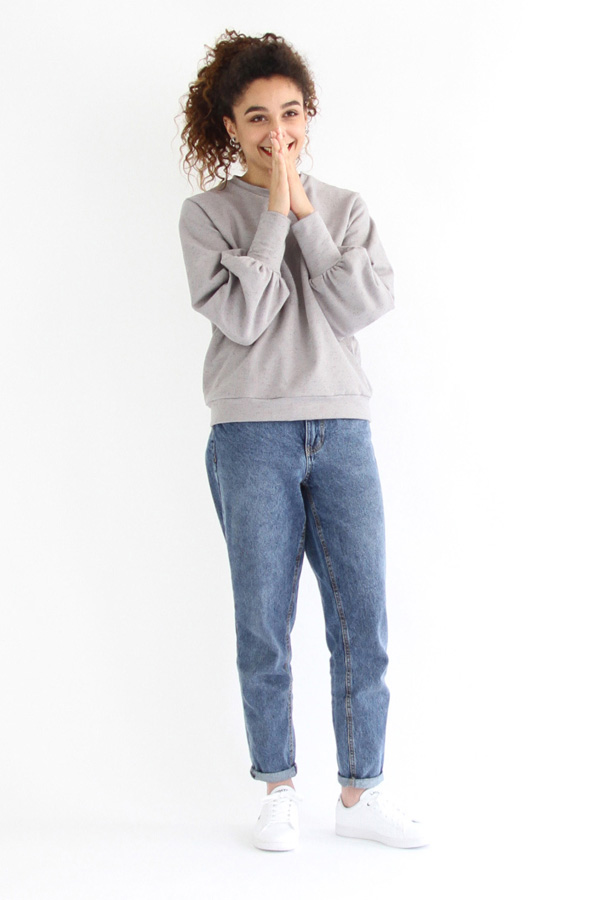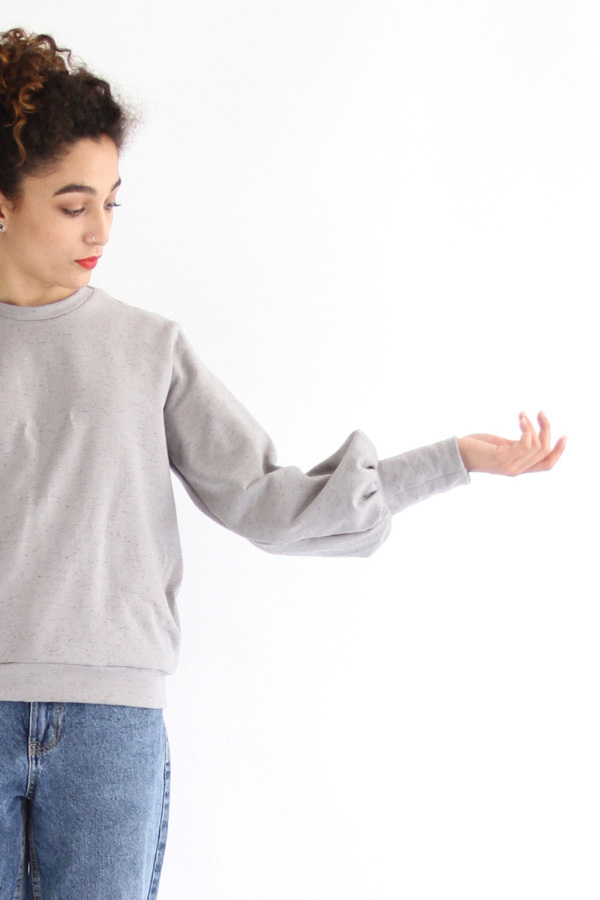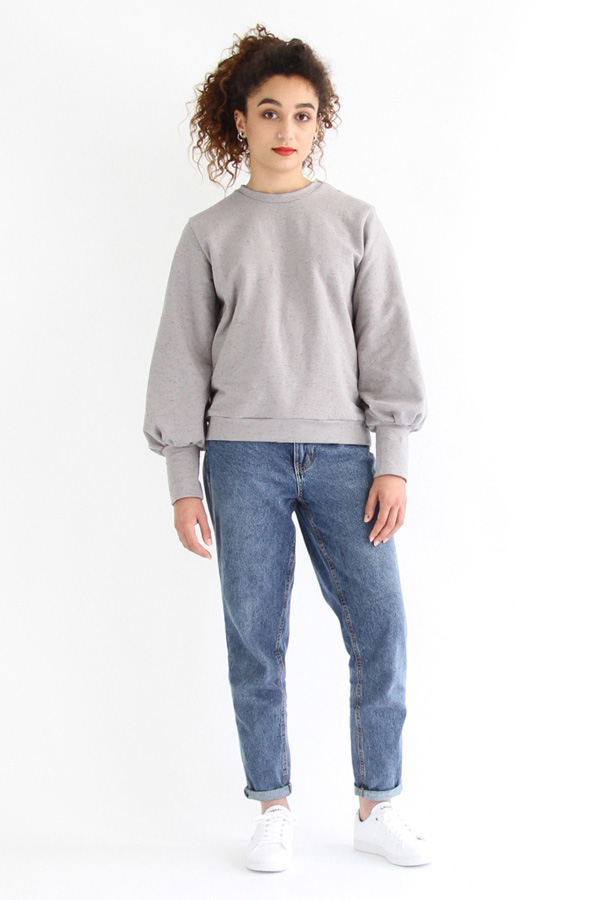 I AM LUCIENNE
I am Lucienne, a vaporous and relaxed shirt. I have a buttoning on the front and a shirt collar and rolled up sleeves. Shirt, tunic and dress, I am available in 3 lengths. Simple and fast to make, I will charm both the experienced and beginner sewists.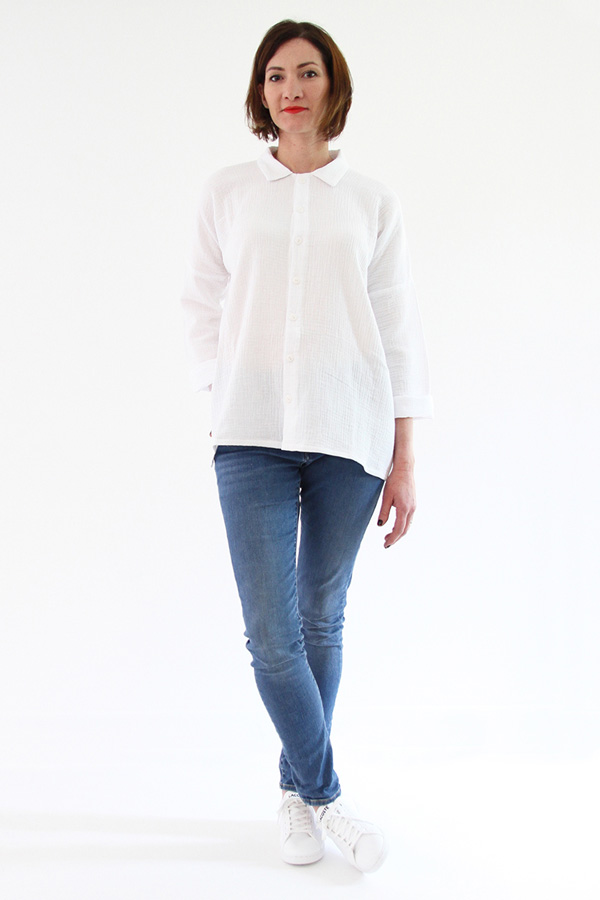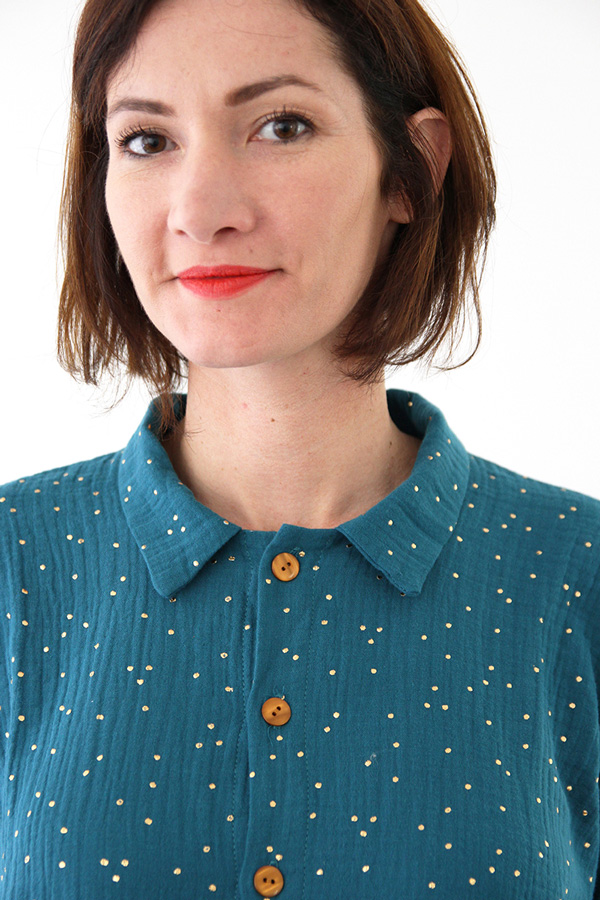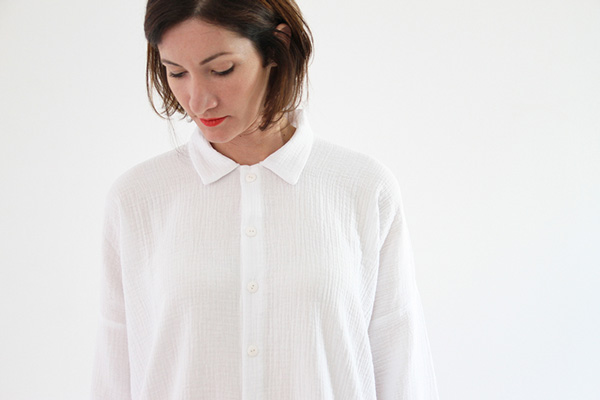 I AM COLIBRI
I am the Colibri dungarees. You sew me in long leg dungarees or short overalls. I have two patched pockets at the front and at the back. You tie me with a ribbon through eyelets and I have snap fasteners to open and close on the side. You can wear me all year long and can customise me endlessly.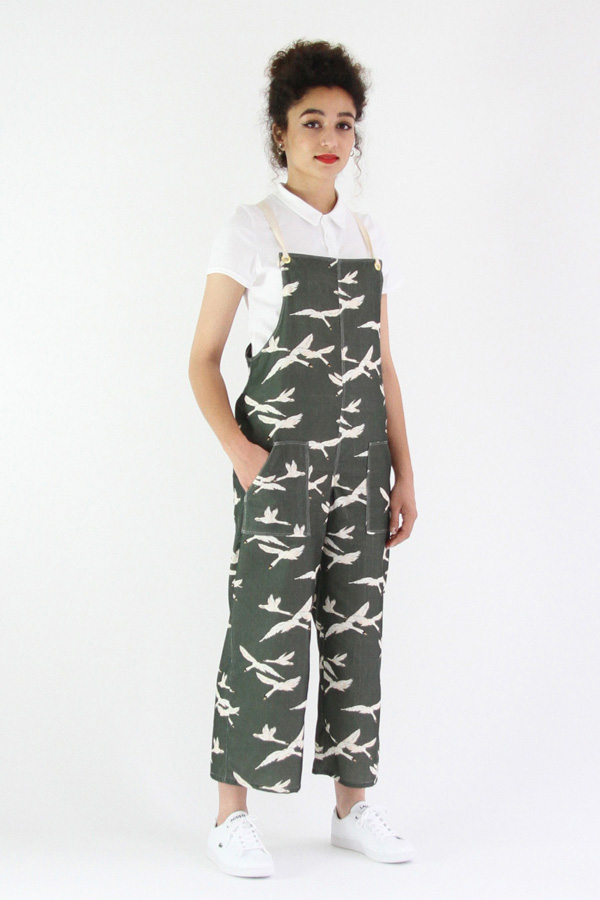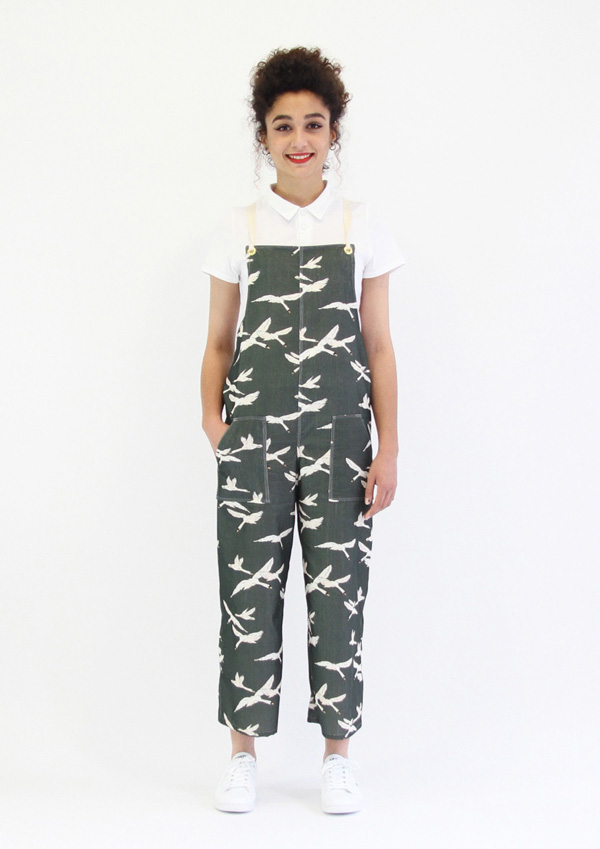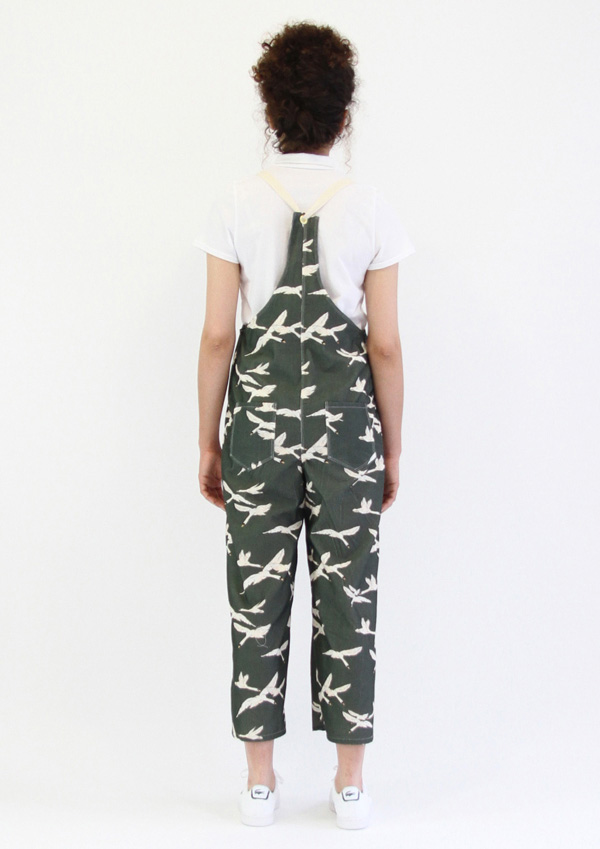 For a matchy-matchy outfit
I AM MILOR
Available for men and women Milor is a classic T-shirt. I am simple to sew and even easier to wear. What makes me unique? My timeless design of course. In a stripy fabric for a weekend at the seaside or in a plain jersey underneath a jacket, I will follow you everywhere you go.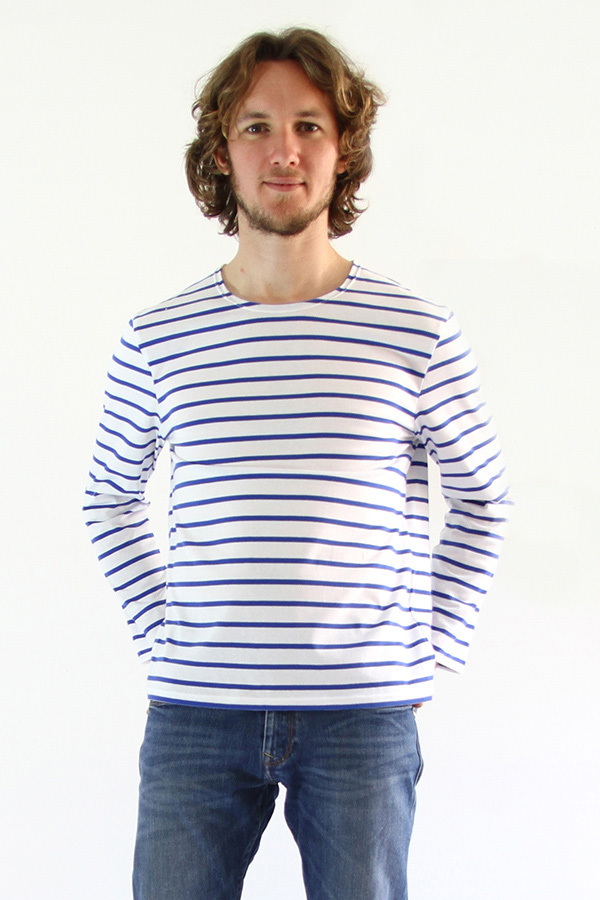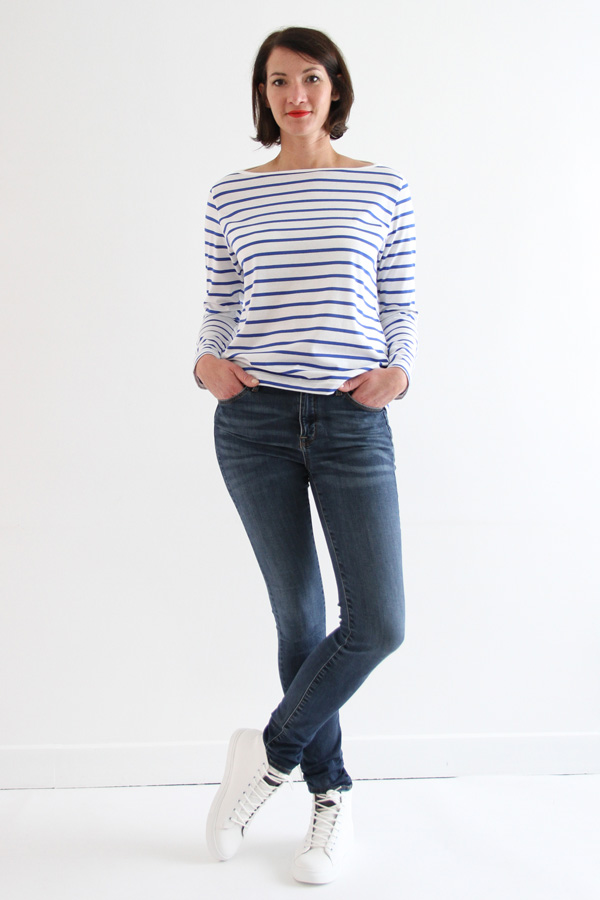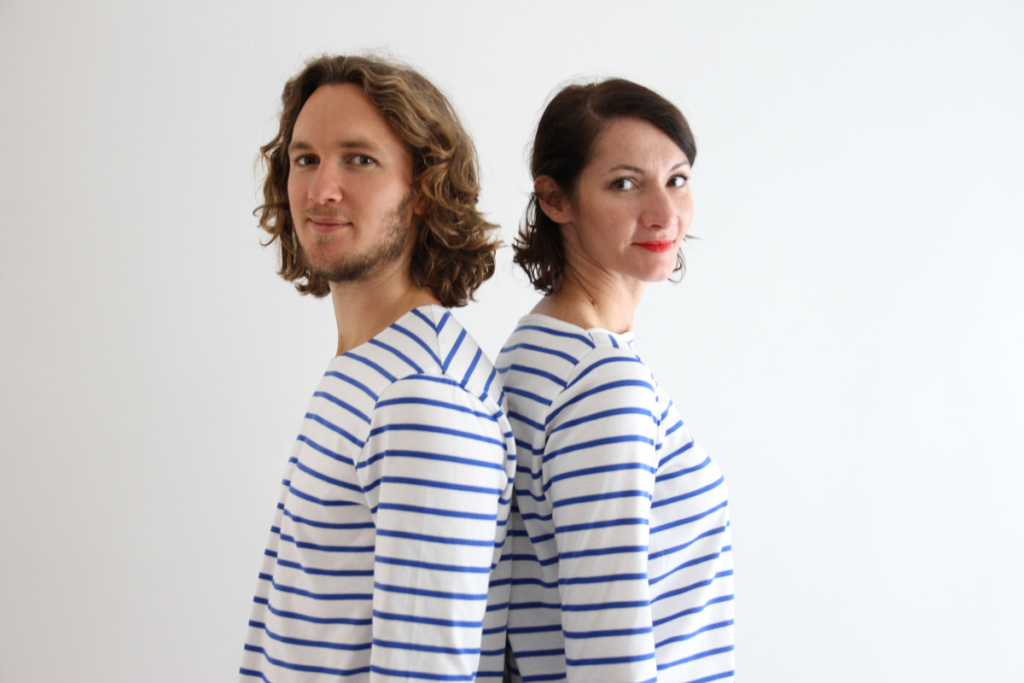 I AM ARTEMIS
Artemis is the perfect jacket in all seasons. Sew it in corduroy for cold days or denim for sunnier days. Whether you are a beginner or an expert, you will love sewing Artemis for its simplicity and its modern look.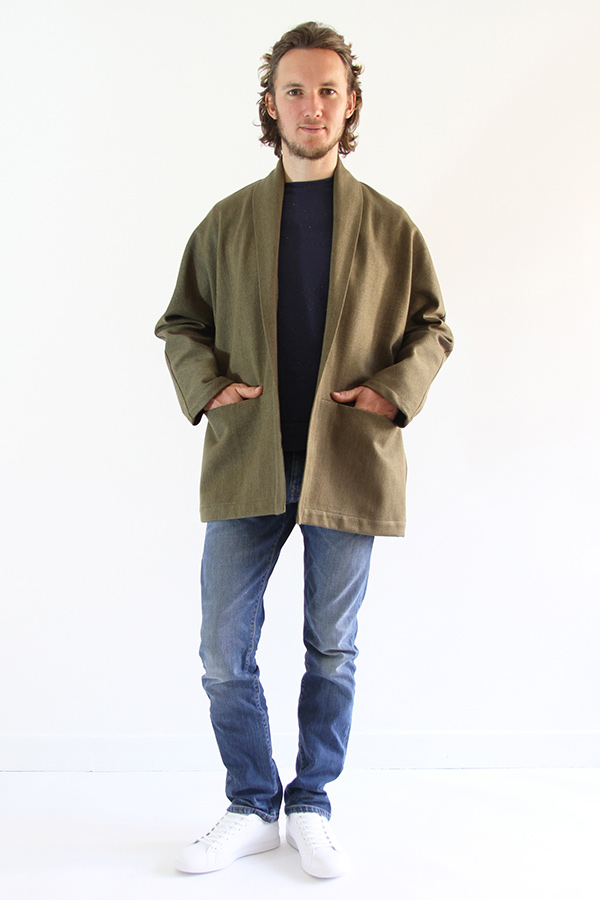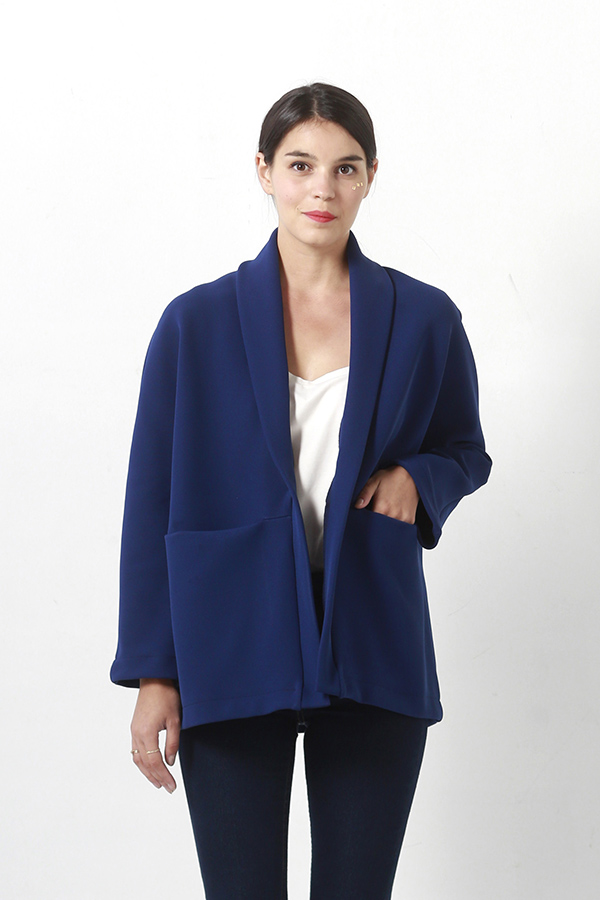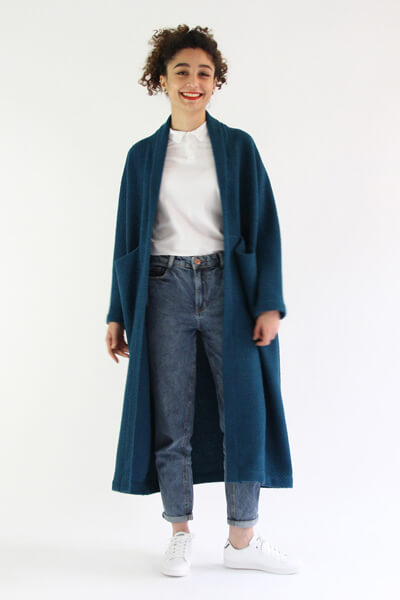 I AM APOLLON
I am Apollon, your favourite classic sweatshirt. I am THE staple of the modern wardrobe. You can wear me with a shirt or with a T-shirt. You can sew me easily and quickly.