Luna is delicate. With its buttoned back, its 3/4 sleeves and its flat collar. It is a classic you can reinvent ad vitam aeternam. On the shop you will find an extension to download 3 other collars. You can now sew it again and again to create different styles and reinvent yourself.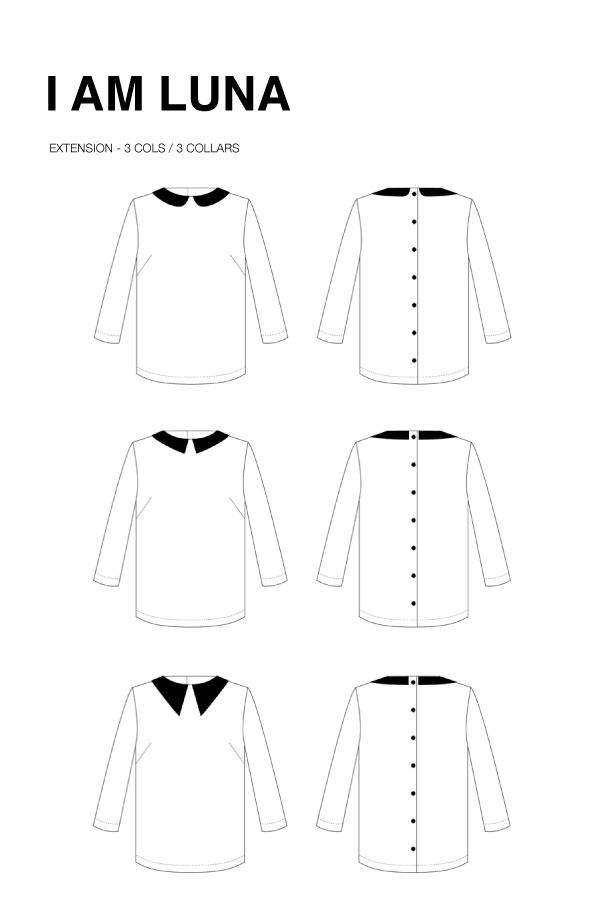 To sew the collar of your choice:
rint and assemble the pdf pattern and cut the collars according to your size.
Choose the collar you want to sew and cut it 4 times.
Sew the garment following the instructions on the original booklet.
Post a picture on Instagram and tag us so we can see your creation: @iampatterns #iamluna and #iampatterns
Then, choose another collar and start again…
If you don't have the I AM Luna pattern, get it now.