This week we reached 50K followers on Instagram. We are delighted to be able to rally more and more people to share our passion of sewing with. To thank you for your support and your trust, we wanted to spoil you a bit. We're organising a competition on Instagram.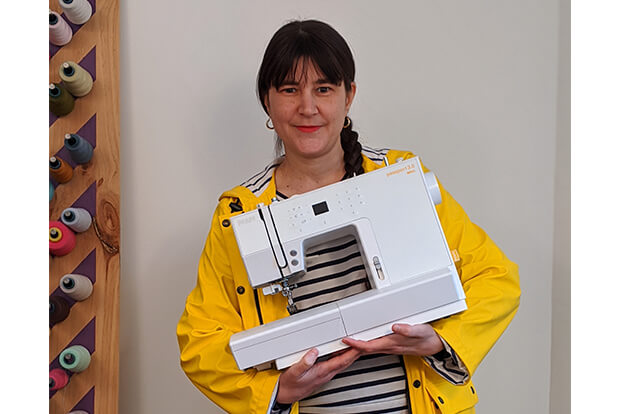 Some of you have been following us since the very beginning but some are just joining us so before letting you know about the prizes, we wanted to (re)introduce ourselves.
Behind I AM Patterns, you'll find two sisters. Marie-Emilienne and Blandine. Marie-Emilienne founded I AM in 2015. Blandine joined the I AM adventure last year so Marie-Emilienne could concentrate on what she does best: create. This passion, this vital need to create and sew that Marie-Emilienne passed to Blandine, we want to share it with as many people as possible. So yes, I AM Patterns would not be anything without your support, your creativity and you passion.
During these past 5 years, we have had the chance to collaborate on beautiful projects with partners who still support us today for the contest. More than just great brands, doing great things in the crafts community, they are people we love working with. This competition is then a great opportunity to come back on those collaborations and present those partners to you.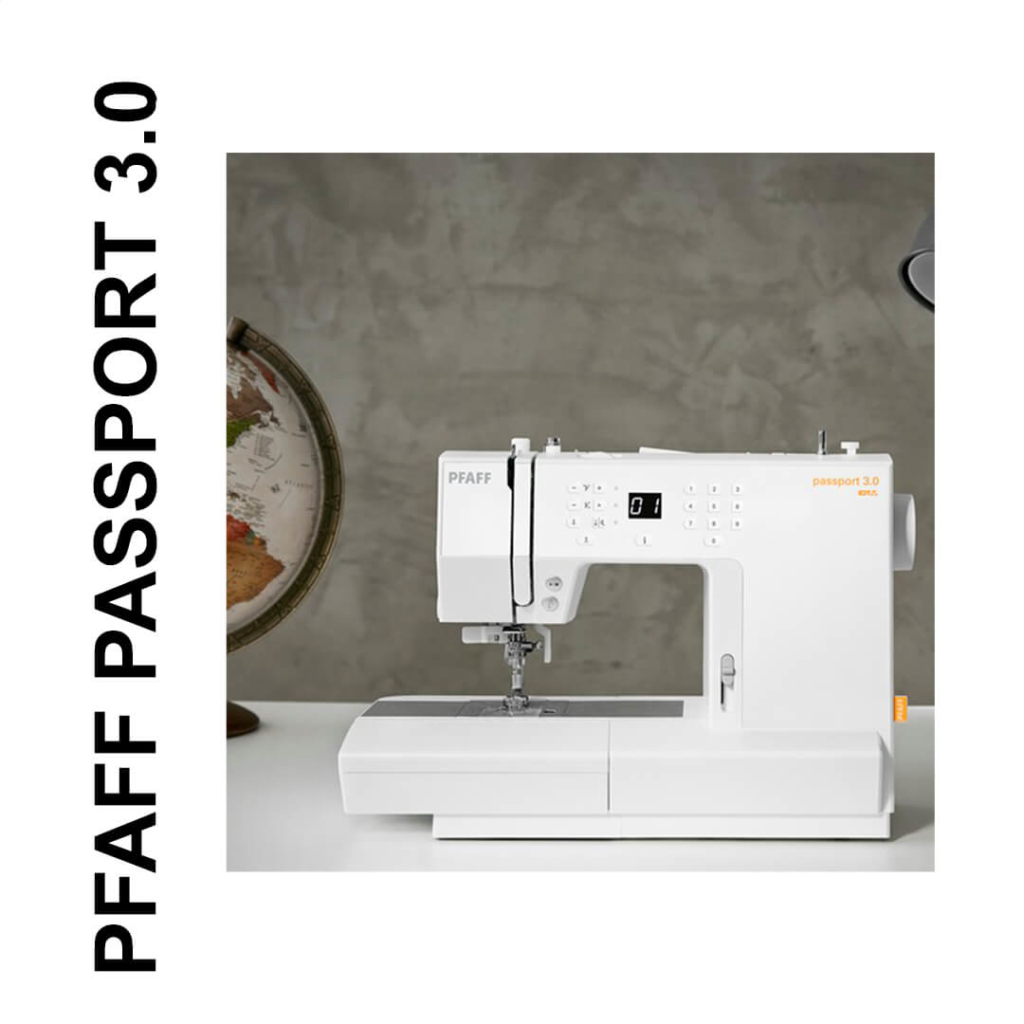 PFAFF: Sewing is an art form requiring using precision tools. Marie-Emilienne always says that if you start sewing, it is better to have an electronic sewing machine that will help you greatly. That's why, our sewing studio located in Burgundy, France is equipped with PFAFF Passport 3.0. On top of being a sewing machine which is very precise, it also feature the original PFAFF IDT™ system (integrated dual feed) guarantees the optimal feed on all kinds of fabrics. For the competition, PFAFF gives a PFAFF Passport 3.0 sewing machine.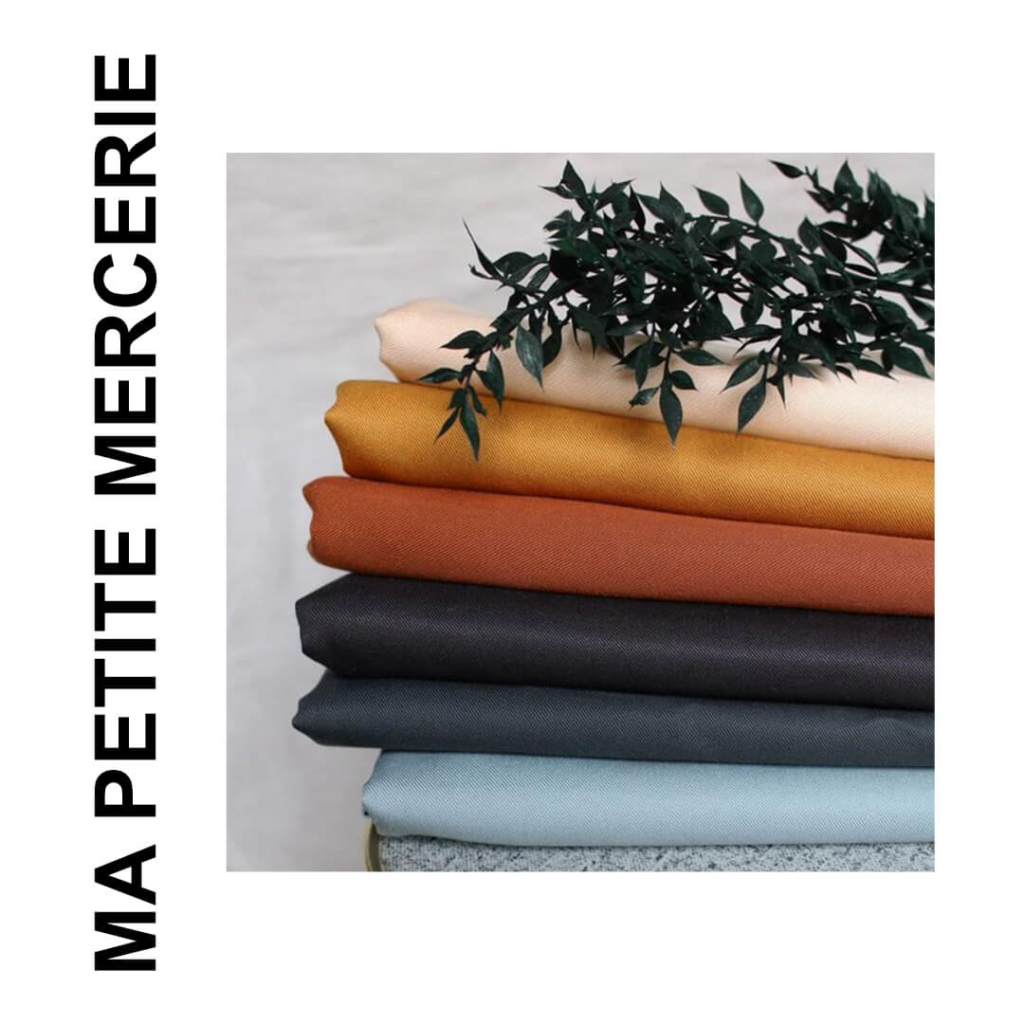 Ma Petite Mercerie: It is THE website for sewists. You don't have an haberdashery near you? On Ma Petite Mercerie, you will find everything you need, I mean everything… I AM Patterns regularly works with Ma Petite Mercerie and you can see quite a few of our patterns being sewn with their fabrics. For example, the I AM Jacques raincoat or the I AM Delphine jacket and the I AM Lucienne shirt. Ma Petite Mercerie gives away one 150€ gift voucher and 2 50€ gift vouchers.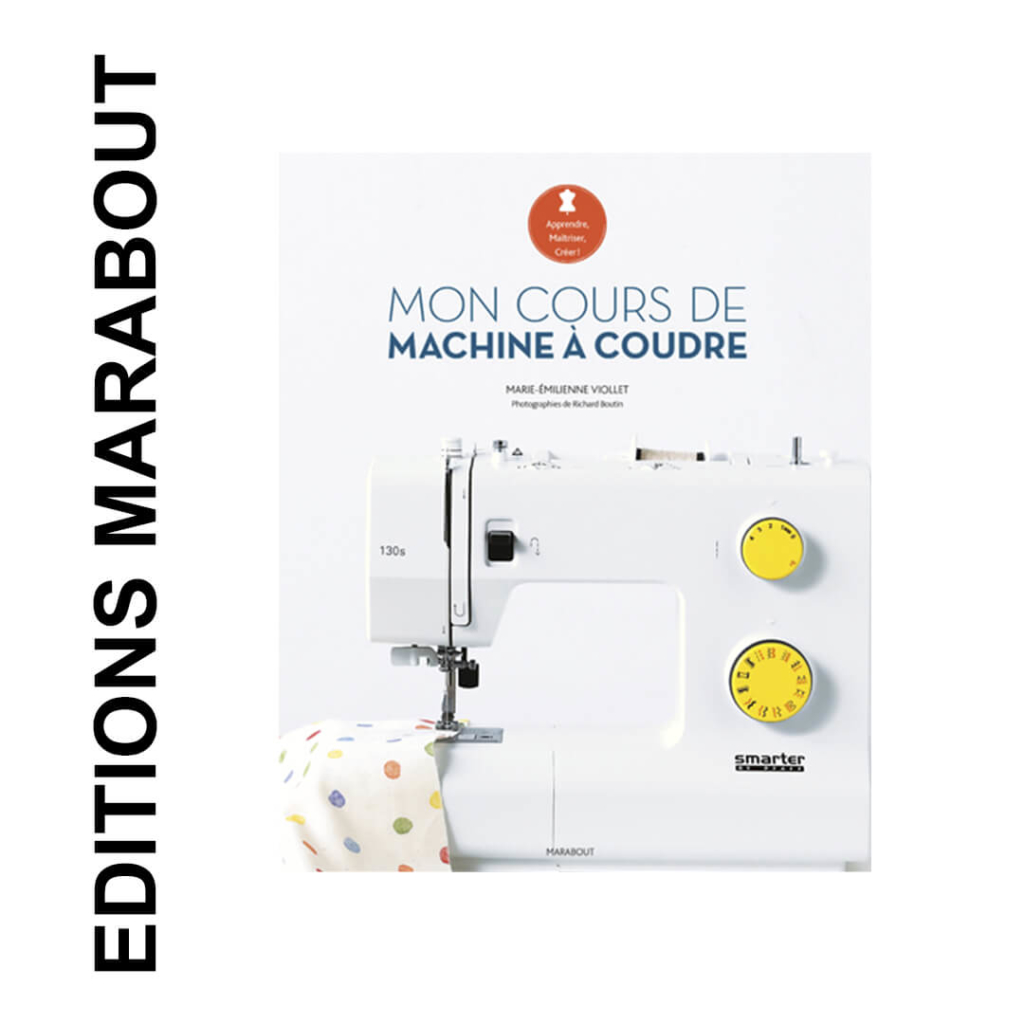 Marabout: Marie-Emilienne has published 7 books with Marabout (some of which are available in German). Specialised in educational books Marabout is well know for its diversity, its excellence and it accessibility. Marabout gives away one "Mon Cours de Machine à Coudre" book and two "Mon Cours de Surjeteuse" books written by Marie-Emilienne.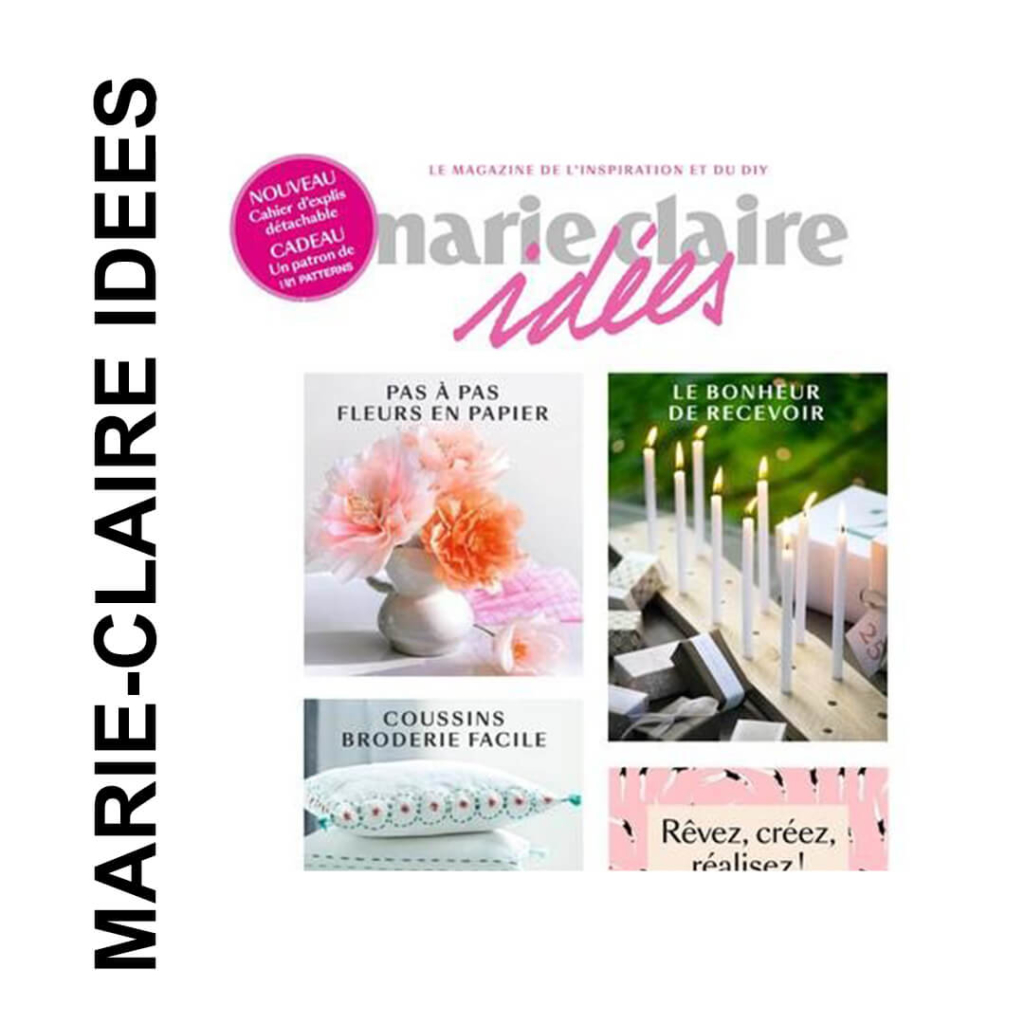 Marie-Claire Idées: Marie Claire Idées, is the ultimate crafts and lifestyle magazine. A world full of creations and poetry. After our collaboration for Trésor, Vénus and Cassiopée, Marie-Claire Idées chose I AM Patterns to publish it's first printed sewing pattern: I AM Joy . The I AM Victoria skirt and the I AM Leia swimming suit shortly followed. More recently we partnered with the web team to create: Naos, Romy and Sélène for their subscribers. For the competition, Marie-Claire Idées gives away 3 subscriptions.
Thank you to PFAFF, Ma Petite Mercerie, Marie-Claire Idées and Marabout for their trust and support. We are looking forward to carrying on working with them on new and exciting projects that hopefully will inspire you even more.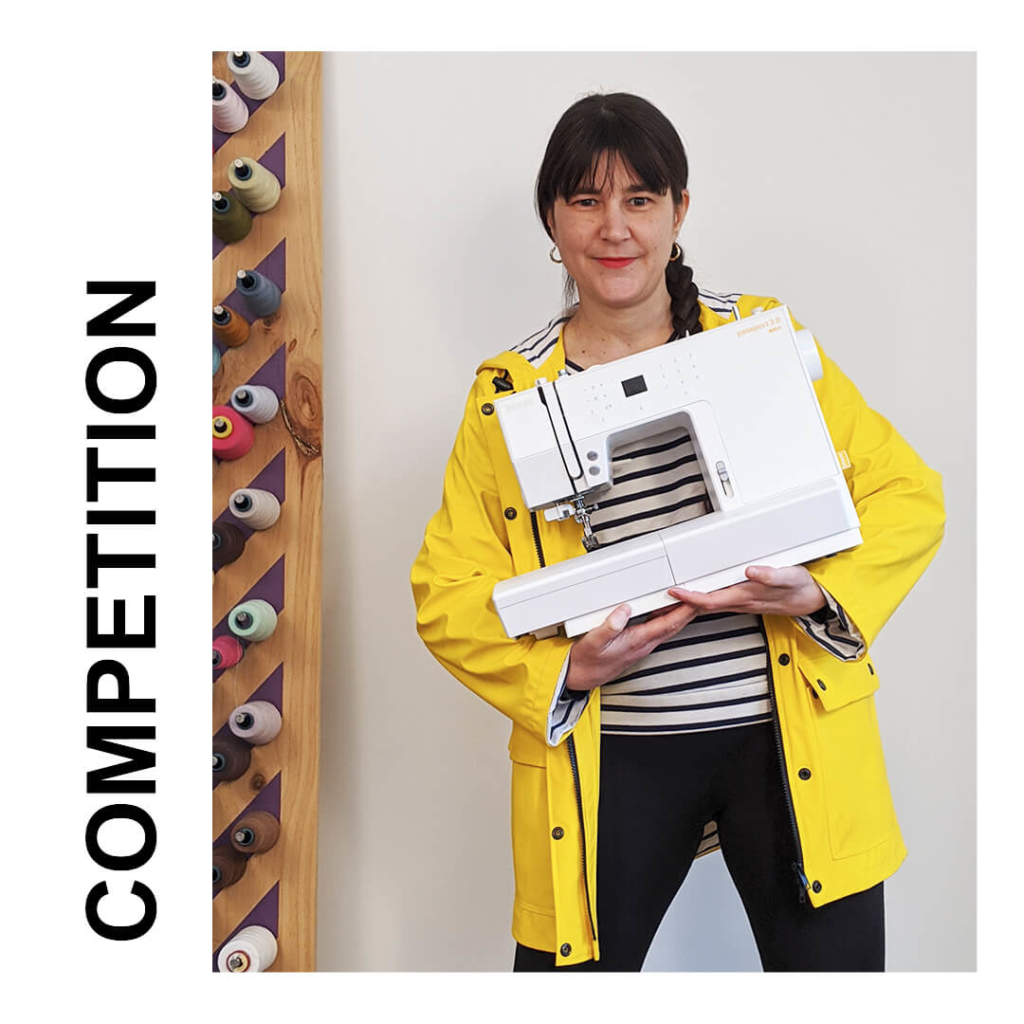 The Competition
You can take part in the contest on Instagram from Friday 7th February to Sunday 9th February.
If you have not yet started sewing, the Grand Prix will help you make the step… It's time to take part.
The happy winner of the Grand Prix will receive:
Two lucky people could also win:
To take part you need to comment on the post dedicated to the competition on our Instagram account and follow the following Instagram accounts:
If you post it as a story you'll get one more chance to win.
Now that you know everything about the contest, rendez-vous on our Instagram account to take part. The contest ends Sunday 9th February at 23:59 French time. Winner will be drawn at random by a member of I AM Patterns on the 10th of February and announced the following days.
Good luck…
Terms and Conditions I AM Patterns 50000 followers competition on Instagram
Three (3) winners in total (one (1) winner par available prize) will be drawn at random by a member of I AM Patterns on the 10th of February.
The Grand Prix (described above and including the PFAFF Passport 3.0 sewing machine) can only be won by one person.
The other prize (described above and not including the PFAFF Passport 3.0 sewing machine) can be won by 2 people maximum.
The pdf patterns can be chosen from the I AM Patterns pdf sewing pattern range. except bundles (duos and more).
The winners will be contacted on Instagram in the days following the end of the competition.
By taking part you authorise I AM Patterns to contact you and you accept to send us your contact details in order to send you the prize you won.
Personal data of the winners will be shared with our partners in the sole aim to be able to send the prize to they won to them.
Your personal data will not be given to any other third party. They will be kept on our record without any limitation of time.
You can at any time ask for your data to be deleted.
The prizes aren't transferable to any other person and can not be exchanged for cash.
If it is necessary for reasons beyond our control, I AM Patterns can change the prize for a prize of the same value or more.
The competition is open to any person over the age of 16 (sixteen) years old.