You have been eyeing this pattern for a while now and you've finally bought it. It's the beginning of a great sewing adventure. Before this, we've worked hard making a great pattern so your experience would be as smooth as possible. Lately, we have worked even harder to improve this experience a bit further. We've optimised the instruction booklets and the files for the PDF patterns.
Extended size range now available in PDF
Whether it was smaller or bigger sizes, a lot of you were asking for an extended size range. It's finally here. Last month we have released 4 patterns in the new size range (34 to 52). We've started with the I AM Cindy and Chantal duo early April and carried on with the I AM Cassiopée dress and the Malo skirt 2 weeks later. More of our current offering are in the work and they'll be available soon. The coming collections will be launched in the new size range exclusively in PDF. The size range for the paper patterns will remain from size 36 to 46. Please find the complete body measurement chart below.

Finished garment mesurements
The finished garment measurements help understand the ease of a pattern and visualise the end result. Clothes and sewing pattern designers adjust the ease of the pattern depending on the style of the garment and fit wanted (classic, relaxed or slim fits).
At I AM Patterns we love boxy and even oversized garments so most of our patterns will have lots of ease. If you'd like to size down, you can use the finished garment measurement chart to find the size you think would suit you better. However, before sewing in a different size, we really encourage you to make a toile of the garment following the body measurement chart to check if it suits you as choosing a different size than the one recommended can alter the style of the model.
Fabric requirements for 43" wide fabrics
In France it's very easy to find 55'' wide fabrics but in other countries it's not such an easy task. This is why from now on we will always give the fabric requirements to be able to make your garment in a 55'' or a 43'' wide fabric. Layout plans will also be adapted to both widths.

The PDF files
We're now offering our patterns in A4, US Letter, A3 and copyshop (A0). This means the folder for each pattern contains quite a few files. To make it easier to find which files to use, we've added an index of the PDF files for our new patterns a year ago. We will now add this index to all our patterns. The instructions to print your pattern at home have been improved to have all steps from printing to assembling your pattern. On that first page you will also find a test square in inches as well. Finally, for those whom are lucky enough to have access to an A3 printer, we will offer all our patterns in this format. This means it will take half the time to assemble your pattern…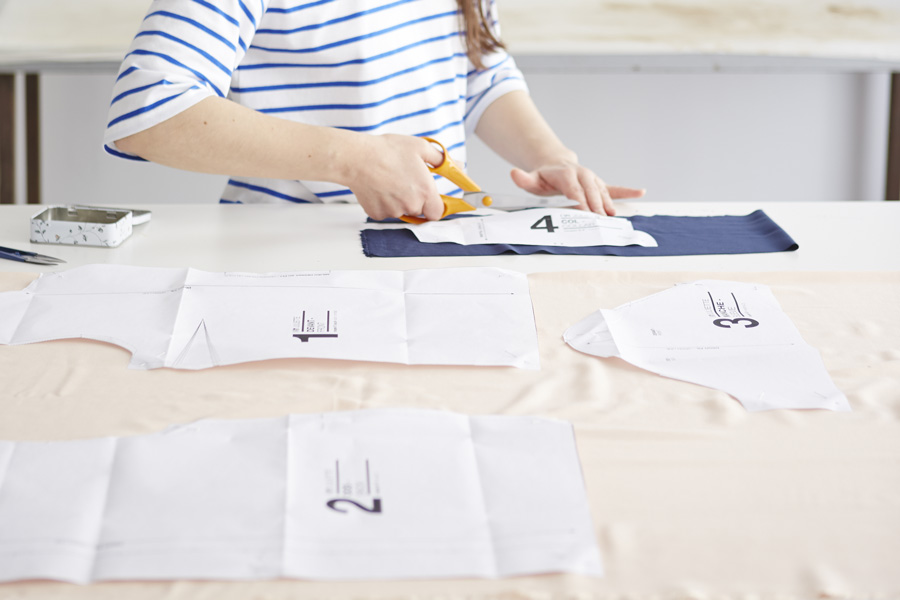 The next steps
For the moment those are available on the I AM Cindy and Chantal duo, the I AM Cassiopée dress, the Malo skirt and their corresponding children's patterns.
We're carrying on working on making those optimisations for other current patterns and the new collections. To help us with this we're looking for a creative artworker / graphic designer. If you know someone who fits the profile, please share the job role.
Sign up to the newsletter at the bottom of this page to be the first one to know when more patterns are released. And please email us if you have any suggestions on how to improve our patterns further.