Description
PDF PATTERN
All seam allowances are included in the pattern.
The different pieces don't overlap with each other. Once printed and assembled, simply cut the pattern at your size and start sewing.
The folder contains the digital sewing pattern in A4 and US Letter only. The instructions can be found on the blog.
Digital pattern formats:
A4 and US Letter – print at home – 6 sheets
The file will be emailed to you upon order completion. You will also be able to access the file anytime on your iampatterns.fr account.
Size 36 to 46. See sizing guide below.
Fabric
2 5/8 yards of 13/16" (3cm) wide France Duval Stalla elastic
1 1/4 yards of 5/8″ wide France Duval Stalla elastic biais tape
1 1/4 yards of 3/8″ wide satin ribbon
One 30mm wide swimming suit hook
1 ballpoint needle
Stature: 1m65 / 5 feet 5 inches
The pattern you download do not contain the instructions. You can find the instructions at anytime on our blog.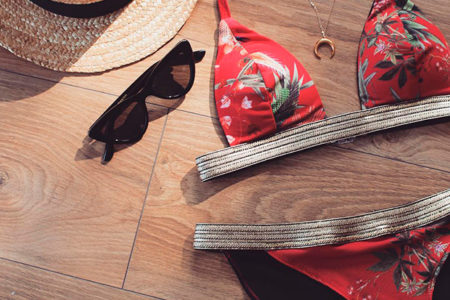 0,00€Add to cart